Does anybody else feel hoitytoity for saying "altered canvas" or altered-whatever?
Meh. MIXED MEDIA. There, I feel better.
If you want to have access to HUGE files on these, check them out on my blog:
http://www.resirem.com/2008/01/15/yay-finished-stuff/
Magic Within: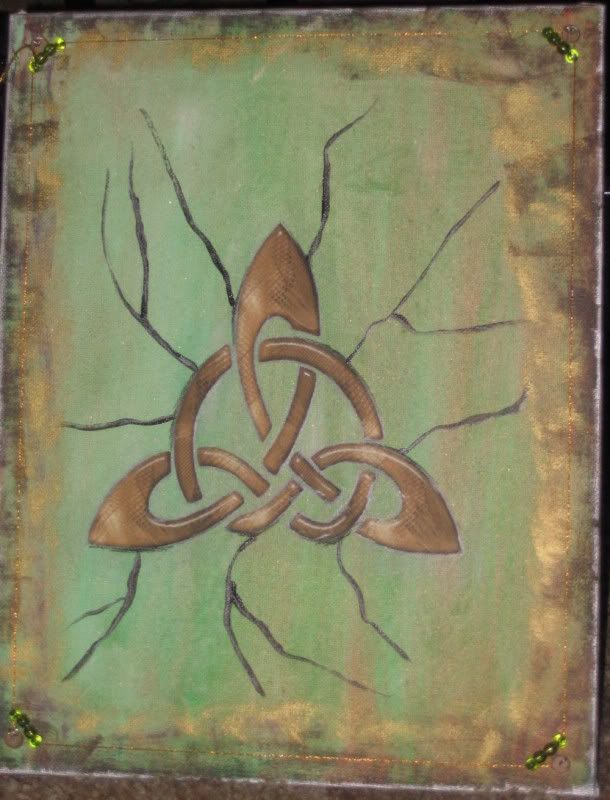 Lame title, but I love it. The gold around the edges is metallic ink. It doesn't show up that much in RealLife. I started this ages ago, but didn't finish it because I wanted to add words to it but didn't know how (at the time, now I do). I couldn't come up with anything to add so I just worked on it a bit more and called it good.
I Wish: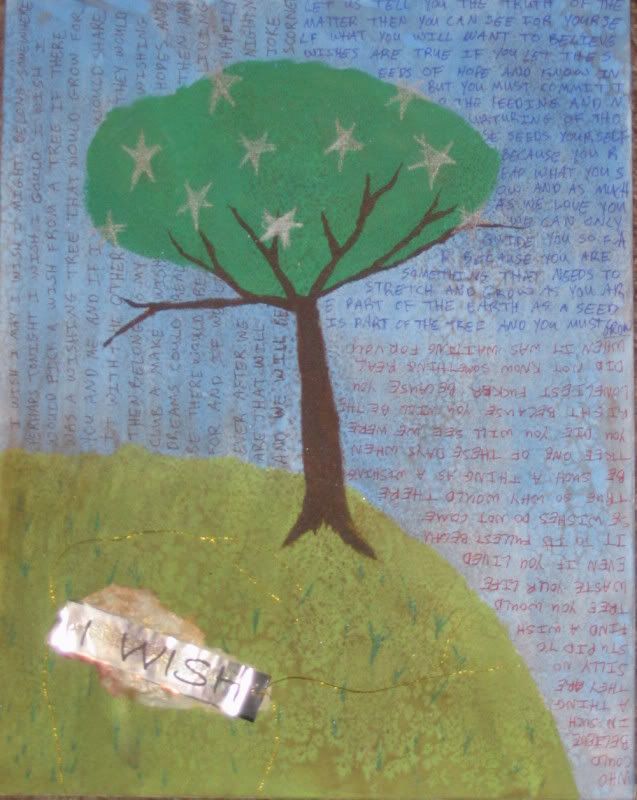 Like Magic Within, I started it ages ago. I knew I wanted to add words, again, didn't know how or what exactly. Then I tried my Sharpies, and YAY!
This really hits home because I have felt homeless ever since I left the nest. (9 years ago) I wish I could belong... maybe to that happy place on the hill.
Hand of Mystery:
I started and finished this within maybe... 3 days? Finished it just today. There were some inchies with handwriting on them that I wanted to add, but I couldn't quite get them to a happy zone. So I took them out on a whim (after playing with arrangements for SEVERAL hours) but when I took them out, it was like "Hey, I don't need them!" I'd like to add some sort of writing, but I'm not sure what and how. If I do, I'll see if I can get a hold of some large scripty stamps. But really, I think its done. I don't know... blah. It looks MUCH better in person. I'm not sure if metallic paint on canvases is a good idea or not. For one, its hard to take an accurate picture... BUT it looks really cool sometimes, depending on how you look at it.
So thats it. I can't wait to do more. I've never really done this before but after looking at much altered art for a long time, I finally started my own.
Thanks for looking!
(Magic Inside got fav'd SIX times within 3 minutes on Deviantart! holy cow!)