I agree, David's Bridal ROCKS for all sizes.
Actually, I went to a local bridal shop and asked what they had in my size. After a good fitting, I ended up with this for about $300 including the alterations!
These pix are funky stretched out weird, and you really can't see the beading detail all over the skirt part, it's a beautiful dress!!!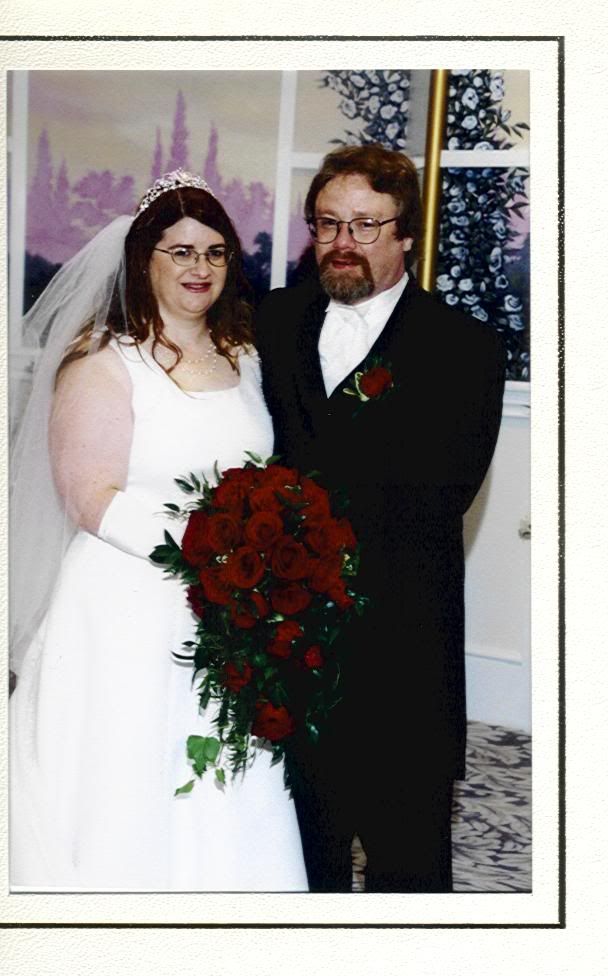 Side view: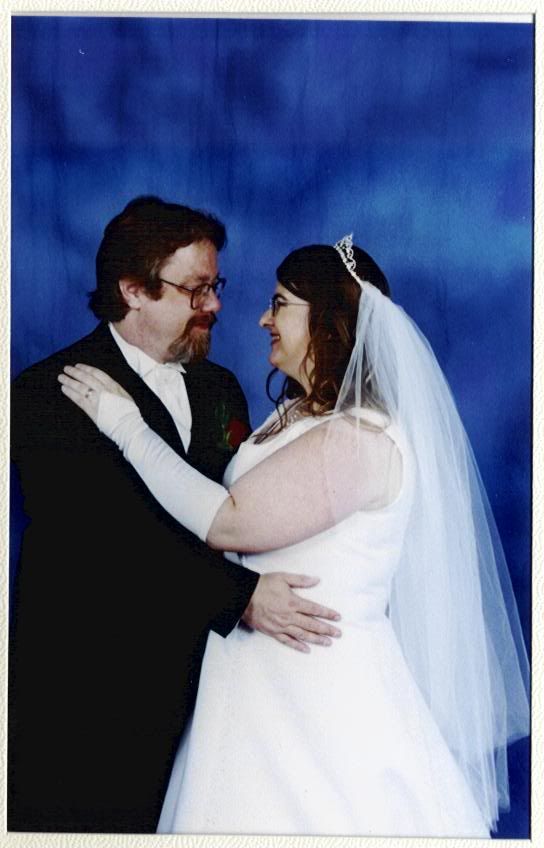 And I couldn't find gloves that I liked to cover my hairy hands, so I dolled up some fingerless ones from David's: