i'm so proud of myself......because of the torrential downpour resulting of alberto's thrashing on the west side of florida, what was there for me to do besides sit on my couch and knitknitknit? and watch a boatload of movies.
so, after starting this blanket in late april, here is the final finished product! i still have to do the cool water thing and weave the ends in, but otherwise...DONE! hope the baby (and the mommy and daddy) like it!!!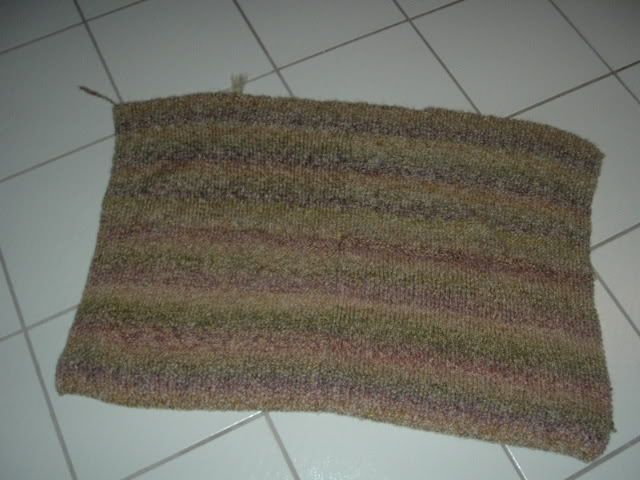 i used lion's brand homespun yarn in sierra. worked out pretty well!
edit: it is a square, it just doesn't look like it....i kind of took the picture at a weird angle. i dunno.