My SIL's church had an electric organ to die, and they got a new one from another church. So, they brought it here for my hubby to gut the electronics out of (he's building flight sim stuff).
I took one look at it, and knew it would be perfect for sewing. I forgot to take ungutted pictures, but I've got some of after the speakers were removed.
With kitty tail and dogface action!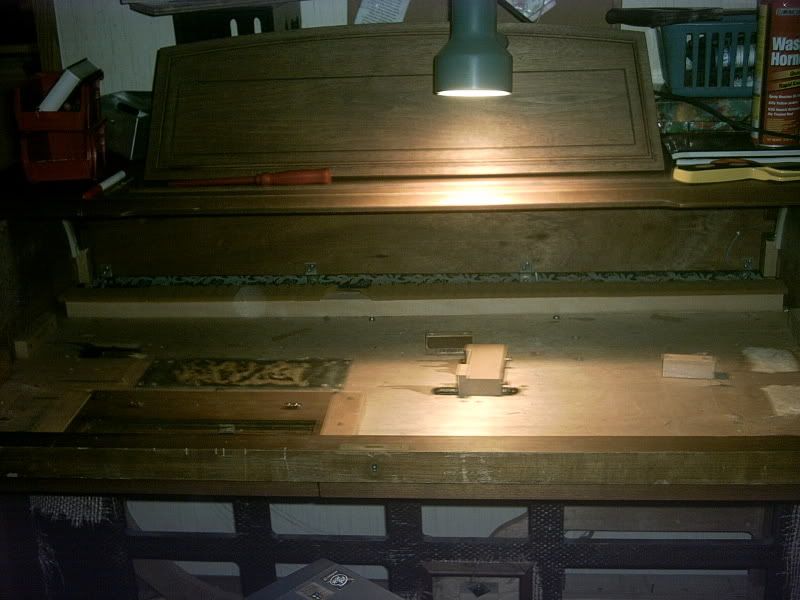 Here, I was trying to flatten the pressboard, and hold down the little blocks I had to glue down so the whole surface would be level
I used some pressboard for the top, covered in some plaid I didn't like. and a great shot of my ruler!
The sound controls removed made a perfect drawer for pins, buttons, and little stuff.
I have room for a cutting mat, my iron, all my notions, fabric, books, patterns, and the organ bench has room for thread!
And , I took a retractable tape measure, and glued it across the front becasue I always seem to need to measure elastic and never have enough hands.
All done!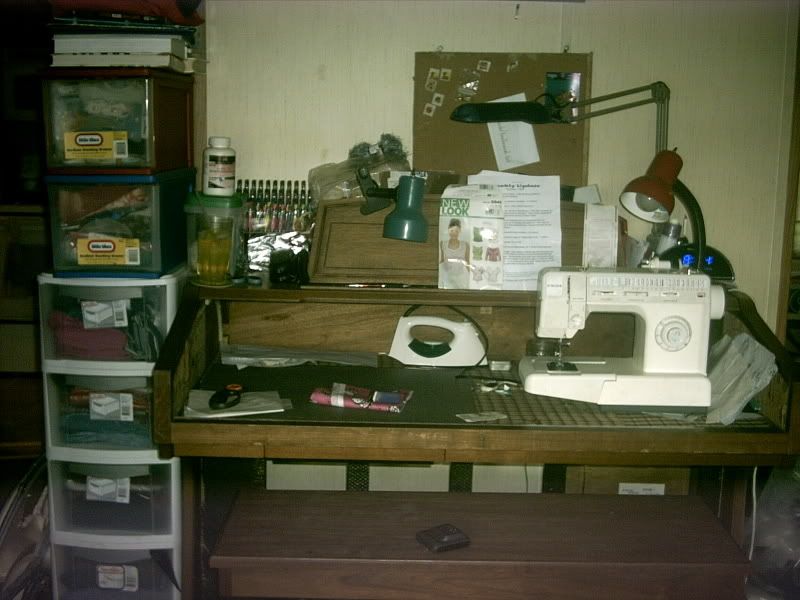 Been using it for a month, and the only complaint I have is when the machine goes all out, the surface I put in bounces
Not had the machine get away....yet....
Next, I'm going to get a cheapee laptop and use it to acess patterns from here and elsewhere online. Save some paper!
I need to find a way to incorporate my butcher paper... I use that when I draft patterns because it's thick enough to hold up and is plenty big enough for almost anything I could want to make!
Please tell me what you think! This is my first big recon, and it's all thanks to craftster. I never would have thought of it otherwise!