For the recent trick or treat bag swap, I used my favorite tutorial, for a singlet (plastic grocery) style bag
https://www.craftster.org/forum/index.php?topic=177482.0
with some adjustments I have come up with over time. I was really pleased with how it came out, and with a few of the fun details!
I don't always include a pocket to fold it up, since I usually just bundle them into my car. But I did this time, partially to give me a place to include bat wings! I put a button on both sides so it could be attached with the bag folded or unfolded.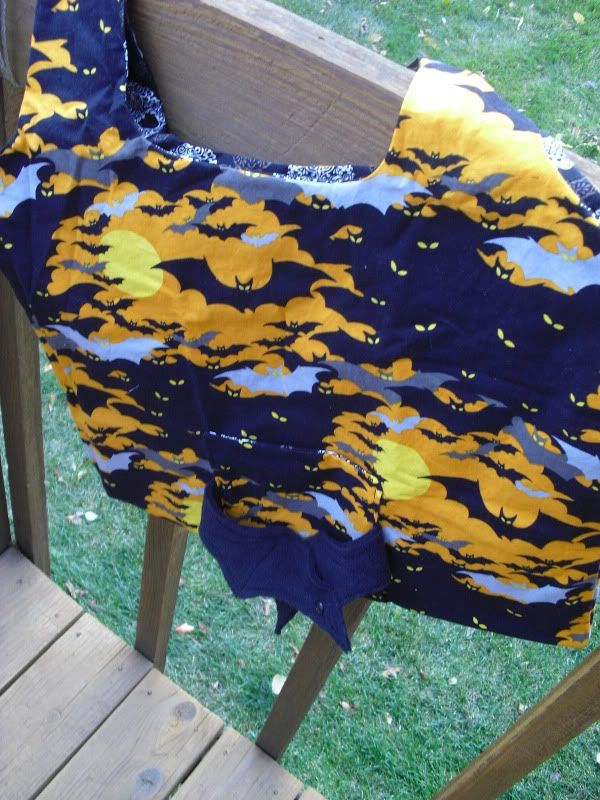 One adjustment I've made to the pattern (which you can't quite see here) is making it with over-the-shoulder length straps. Aside from cutting them longer than your plastic bag template, to make it hang right off your shoulder, you attach the straps on the same piece instead of attaching across on the other side. (If anyone wants me to explain this further, I can make a tutorial.) And in this case, I wanted my partner to have the option of making the bag not quite so Halloween-y, so I made it reversible, and left out the side gusset.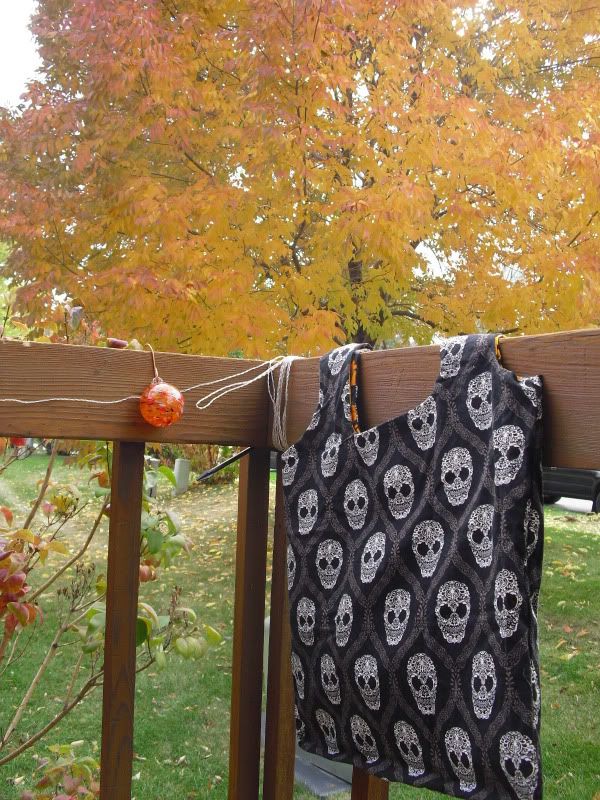 I was sad to send it off, but my partner seemed to like it. Now I really want to make one for myself with bat wings! And I love this tutorial, I think it'd be fun done with the shorter handles and embellishments, for a kid's trick or treating bag!