Two more totes...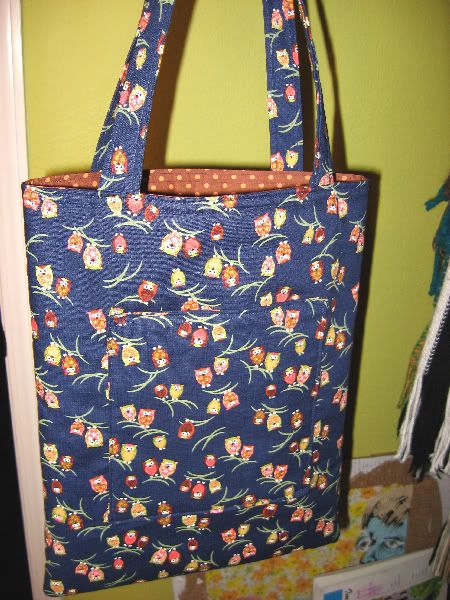 Cute owl print from ReproDepot, lined with a brown and coral (sort of?) polka dot print. And a pocket right up front! This one was a special request for my sister. =]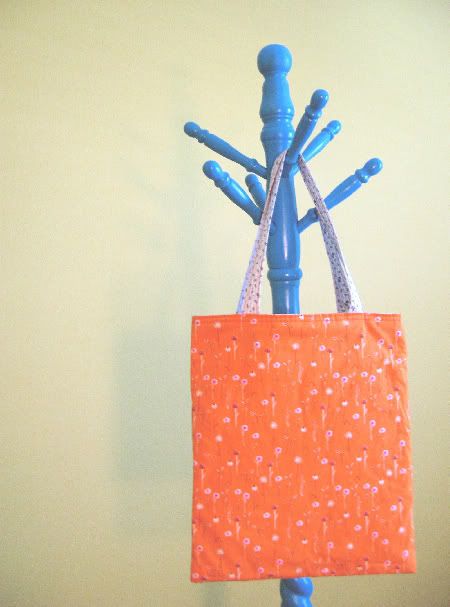 This one's for my best friend's birthday. The fabric is Heather Ross "Lightning Bugs" (also from ReproDepot), and the lining is from a remnant I found at Joann for less than a dollar.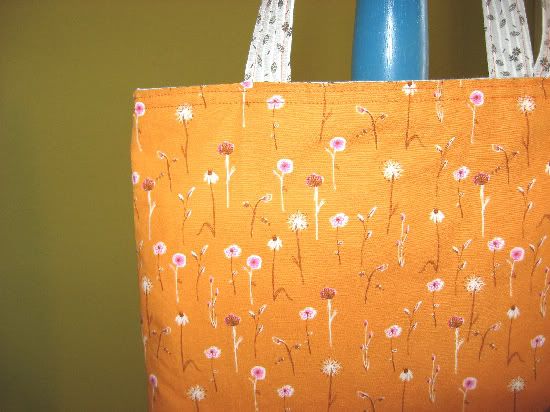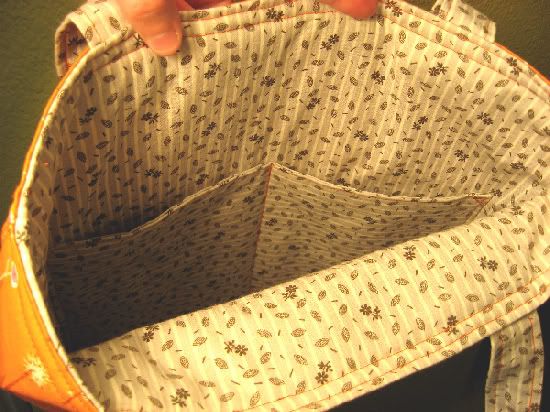 Close up of the lining. I added a roomy divided pocket for her phone and keys. She loved it!
Comments, questions welcome! =]