everybody, meet jesse lacey. he's the lead singer of brand new. as you can see, he has an awesome fashion sense: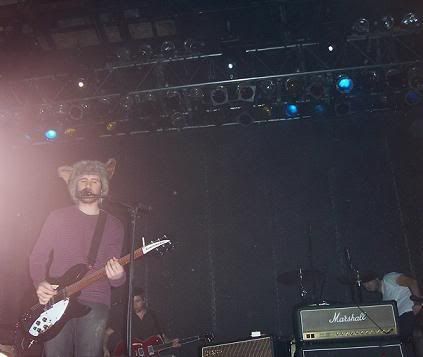 after seeing this lovely hat, i became determined to have my own. random google searches gave me nothing. "no problem" i said "i can make it!" so i set out to joann fabrics with a 40% off coupon. they had absolutely horrific faux fur. i couldn't find any grey! the closest was this white haired stuff on an olive green background. ugly! so i settled for some nice brown fur. then, as i was walking out of the parking, i realized there aren't any brown wolves, as far as i know. whatever, i decided to make a bear hat instead! (plus, after one last google search, i managed to find the wolf one online).
hooray: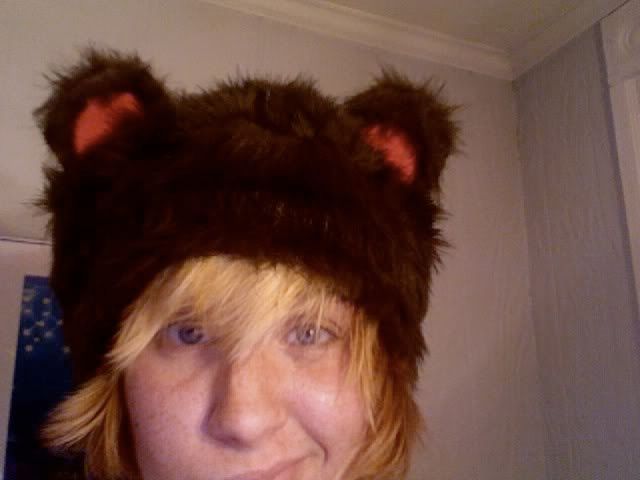 it's lined on the inside with some lovely flannel, because i plan on using this in winter: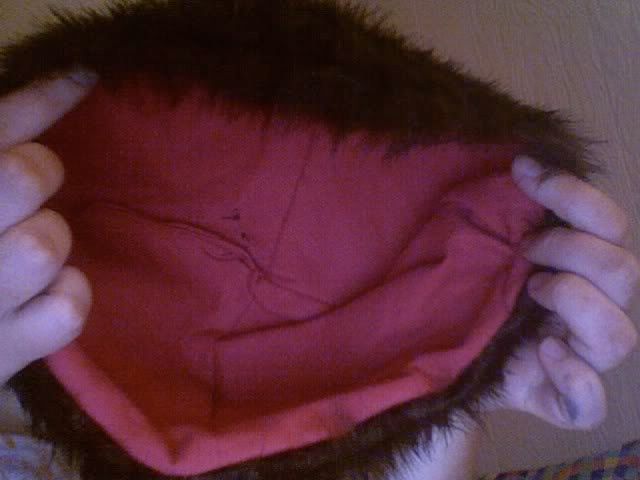 anywho, if anyone can direct me to some grey faux fur, i can make the wolf hat rather than pay 10 bucks for it. this hat, by the way, was really easy. i looked at a couple of hats made on here and modified their ideas. about.com also has a nice section on working with faux fur that helped immensley. it took about 2 and a half hours. the ears actually took the longest.
and, if you're bored, you can find out why i named it "what hat" in the first minute of this video:
http://www.youtube.com/watch?v=ayFWtRR1XTo