Here is my sweater. It took me about 20 tries to try and stand on my tip toes and keep the camera steady, thus my expression. I couldn't for the life of me get the neckline photo clear. ah well, you get the jist, i've Always Wanted a sweater with this neckline. I LOVE IT .. the sleeves are just a bit baggy, but its nice because being from the north its awsome to have a sweater that you can use to layer over your thermals.
Pattern:
I used the seamless raglan sweater from EZ's Knitting Without Tears. I found the pattern itself relatively easy to get, though her conversational style of pattern writing was a bit frusterating *am i the only one that just wants to get to the point sometimes?* the next one i make from this pattern will be a total breeze though, because the principles are so simple! I strongly recommend it for anyone who wants to try a big garment, but is a bit intimidated, as her style of writing is very reassuring.
Yarn: Noro Kureyon obviously in colourway #88
It is SO warm! horizontal stripes are not that flattering, but who cares!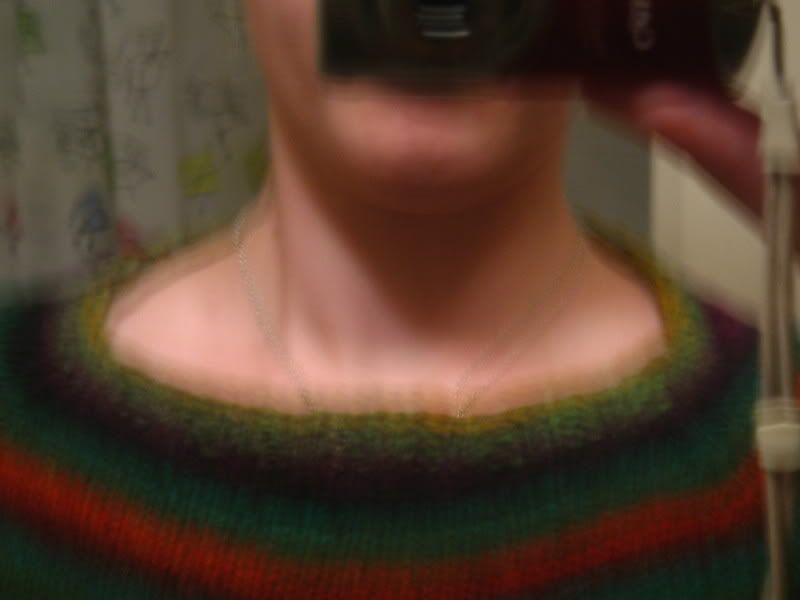 ETA: its not blocked and the colours are bang on!