Co-Worker of mine claims not to be very crafty
But check out her very first t-shirt reconstruction!
She followed a tute and used extra material from a bed sheet for the straps and edges! I think this top is really well done!
FRONT
BACK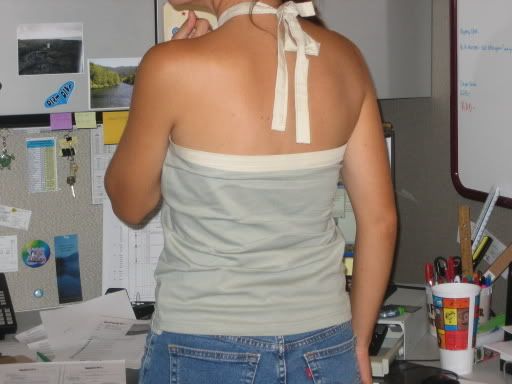 Her craftster user name is VeganLady ... so if you see her around, let her know what you think! I'll let her in on this post.
Hope she doesn't get mad at me for showing off her stuff!! I've been threatening to do it for awhile now.