My son is a huge fan of the George Romero zombie films and after seeing photos of the knitted zombies online he declared he wanted a knitted zombie of his very own.
Knowing that he also likes the Ramones I decided to combine the two, without any disrespect to either Joey or George.
I used the Joey Ramone pattern from the Stitch n Bitch Nation. I sent it to my son (who is serving in Iraq) and he LOVES it!! So, without further ado...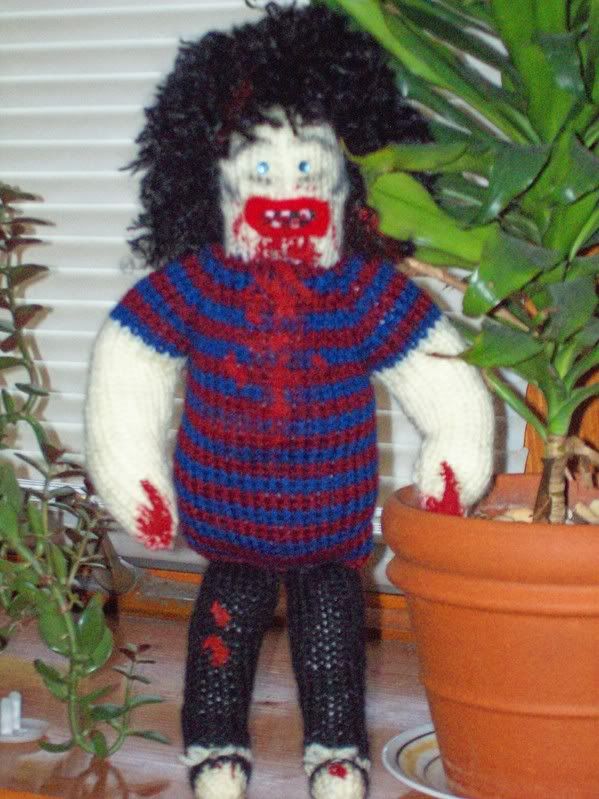 As you can see, he's already had a snack, so he's harmless for now.