i love this silky fabric!!! it's a pain to work with, but the end result is totally worth it!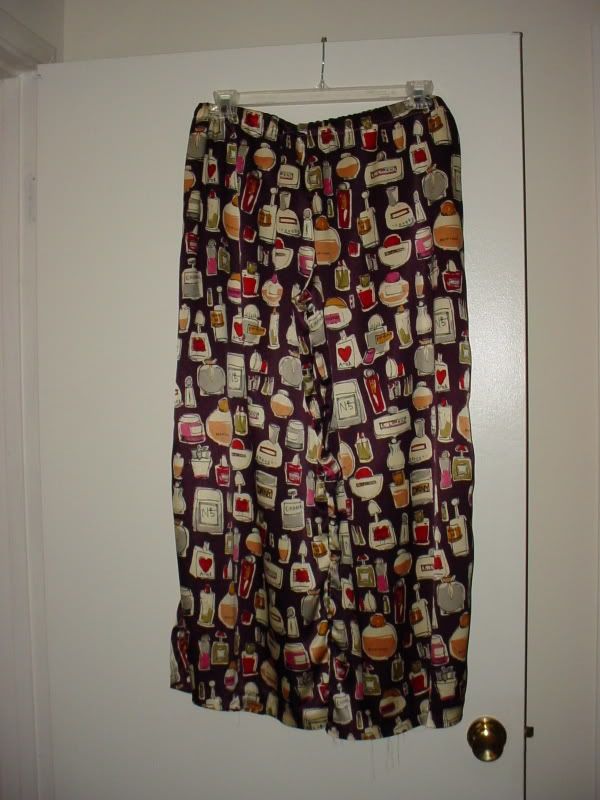 the perfume bottles on the pattern all have faux names---channel rather than chanel.....
and these are my absolute favorite pants for the summer....i made them very wide so they are super flow-y and kinda look like a skirt....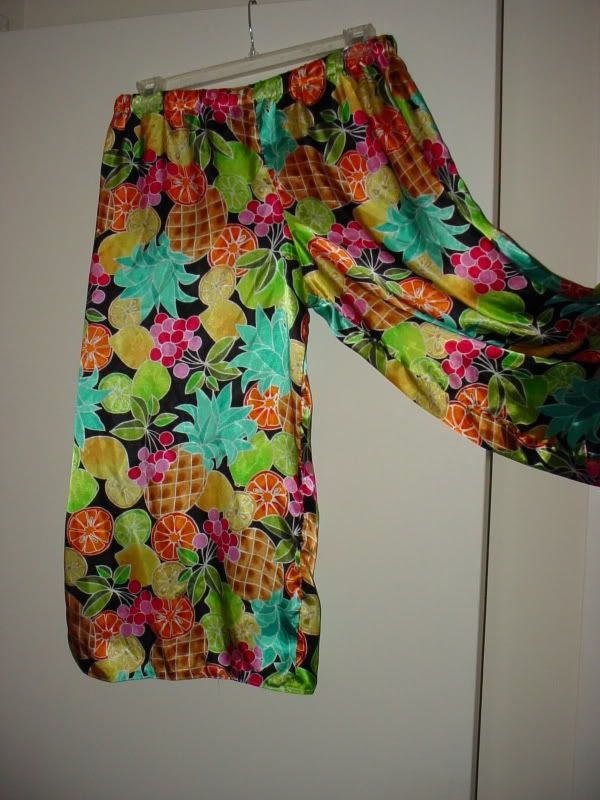 would love any and all feedback!!!!