I have received from Tygir! YAY. She should be getting my package soon.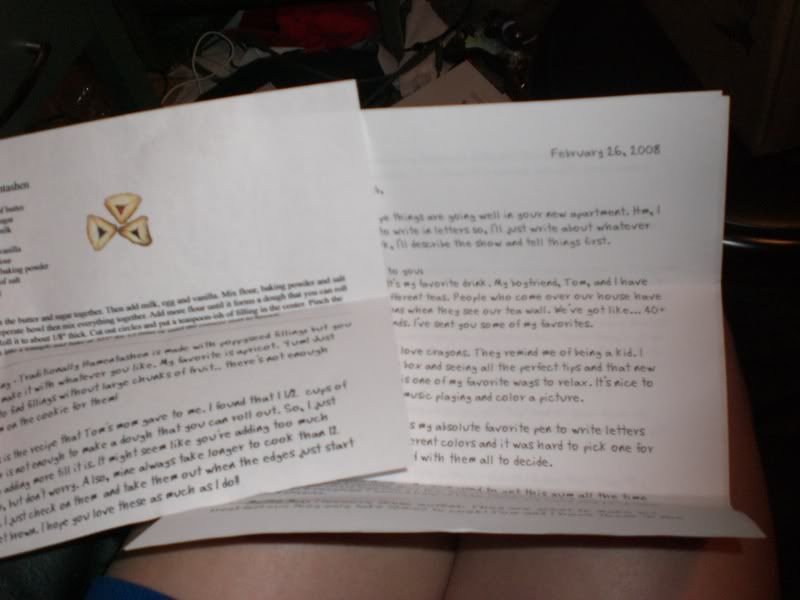 My letter from Meg, and a yummy sounding cookie recipe.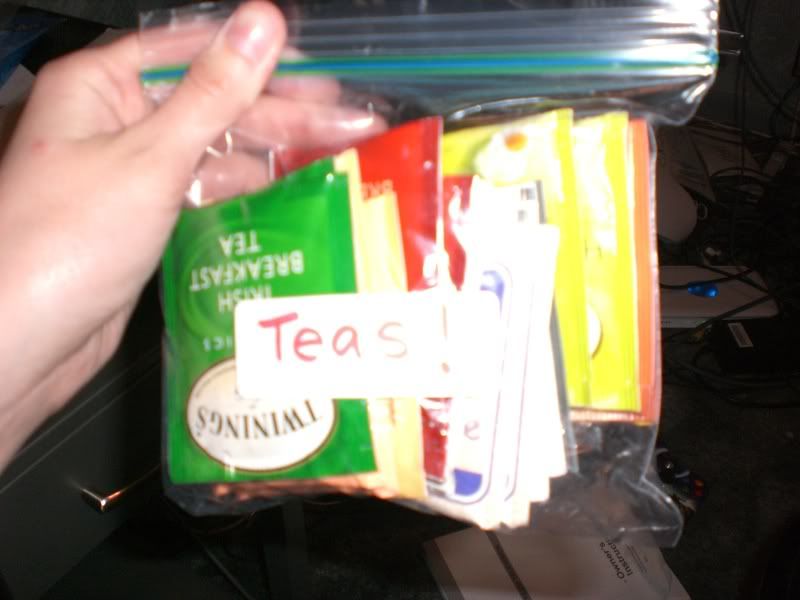 Some of Megs fav. tea flavors YUM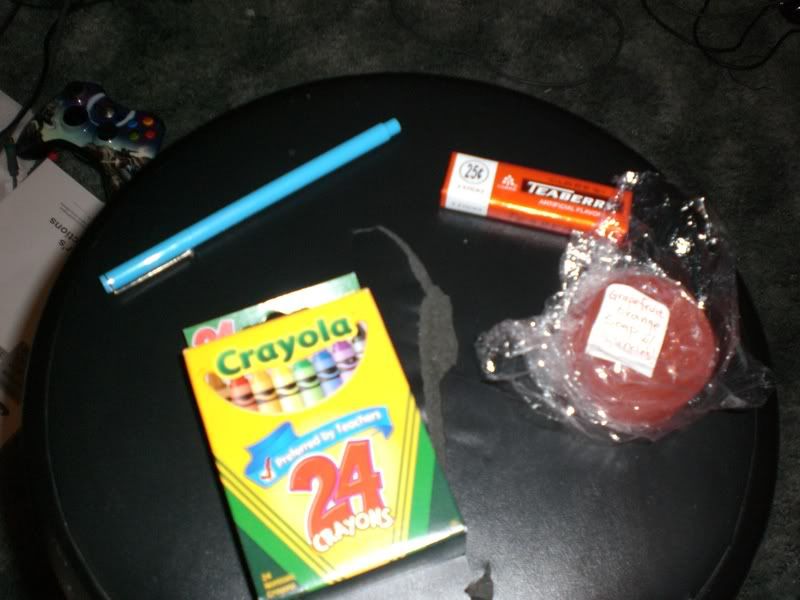 A pack of crayons, since we both love to color, some yummy smelling orange grapefruit homemade soap, some "teaberry" flavored gum.. and a "le pen" brand pen all of Megs fav. things!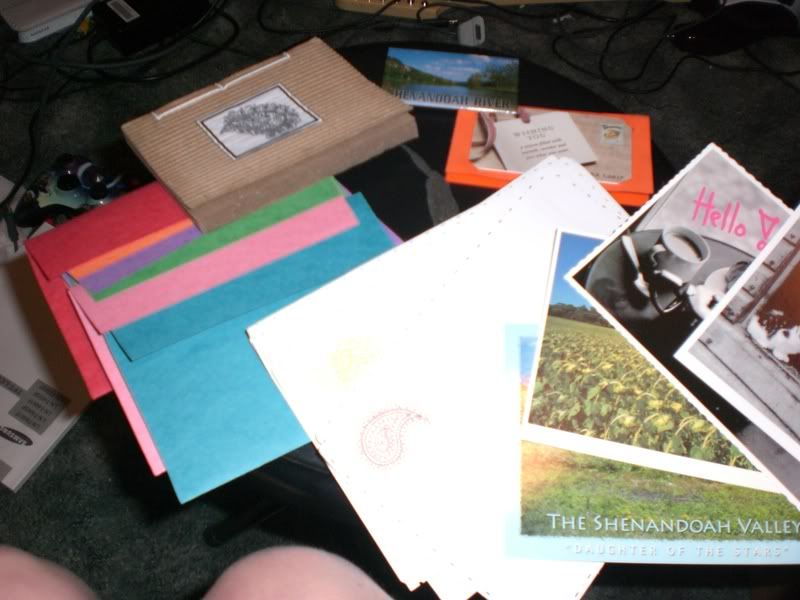 Cute enevlopes in an array of colors, postcards, cute notepaper, $20 gift card for panera!, cute magnet, and a homemade notebook.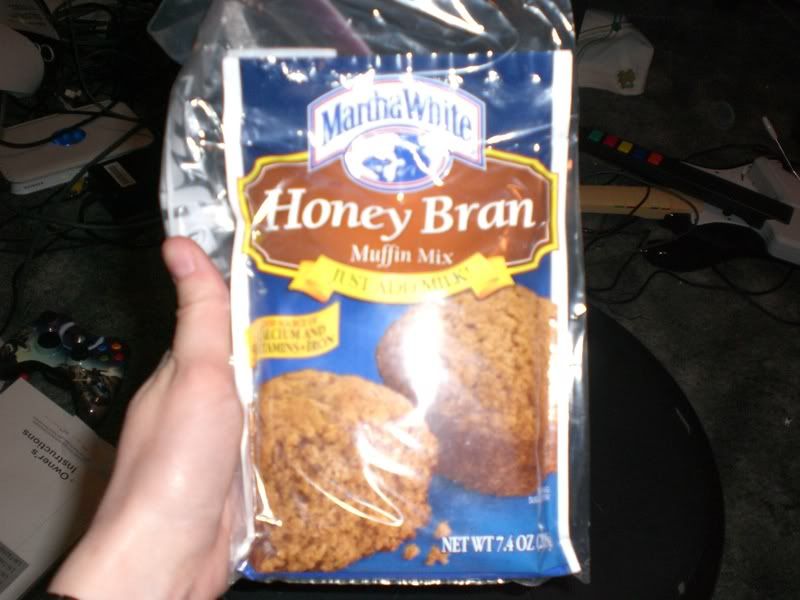 some honey bran muffin mix, her fav. kind!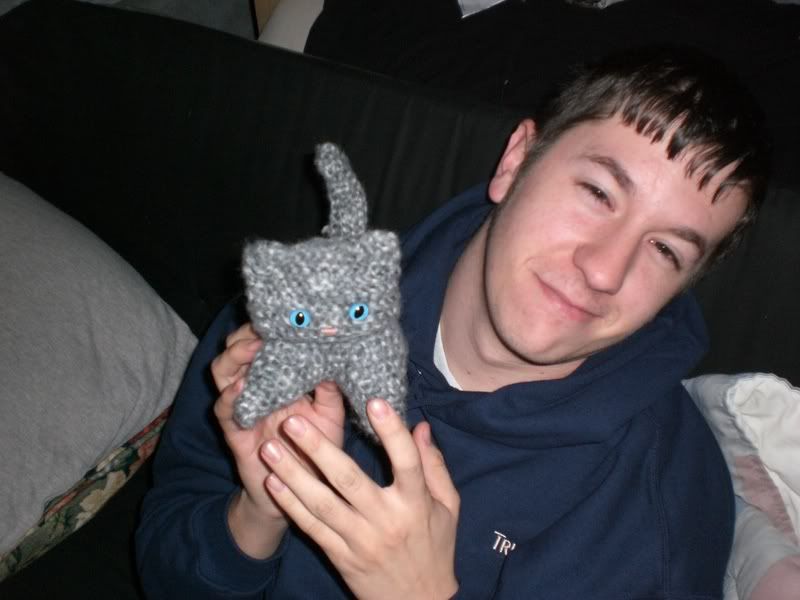 a pic of the boy holding my new kitty!!!!!! LOVE IT SO MUCH!