a friend of mine is in the hospital with a staph infection. This is the third time this month he's been in the hospital and I felt kind of bad. So I decided to make him a little present.
Now this isn't fantastic! And it's not as good as some of the ones posted on this board. I didn't have alot of time and I had to use rubber cement. But check it out anyways. He got a real big kick out of it!
here he is! It's an old picture. I used a tin that had some care bear ornaments in it.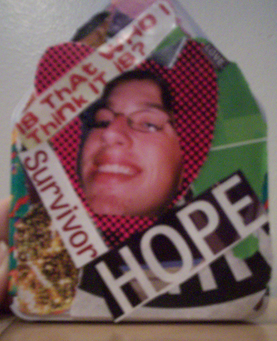 Here's the inside. I painted it with fabric paint. Yeah, it's ghetto.
Some of his favorite things. Harry Potter. Inuyasha. And that was a seven deadly sins bracelet we both bought in this funky store over the summer
Yeah that's Lego!Draco humping Lego!Harry and it says Live On St.Patricks Day (he's REALLY irish)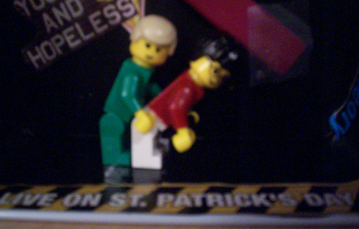 The Lyrics to our song 'the darkness' by juliana theory. And a REALLY old picture of me.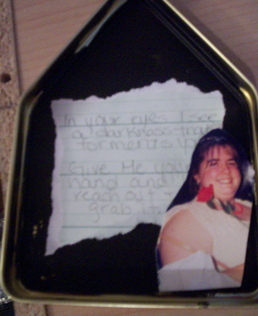 thanks for looking!