yay! I'm the first to post pictures. Here is everything I recieved from Elmom. It's all great!
everything as a group!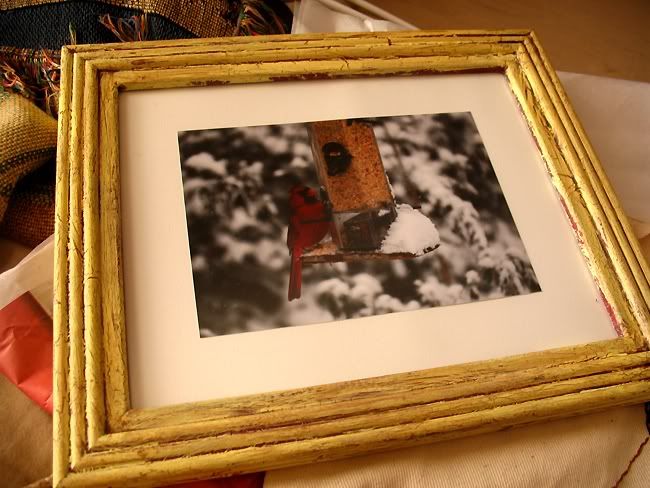 the gorgeous shot of a cardinal in a lovely frame.
A perfect bag! It's big and has a zipper and is just dying to carry produce.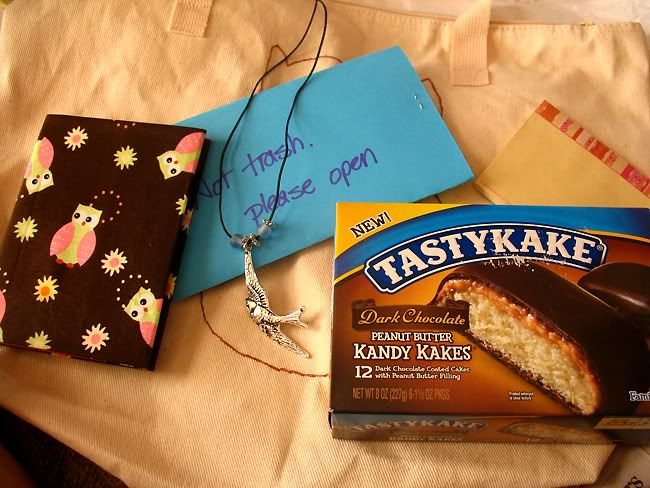 some extras as well! I've never had tasteykakes but I've already eaten three packages and googled how to get more.
and action shot of the bird portrait. I think it looks great up in the living room.