SO! This is my final year at Uni(ohcrapohcrapohcrap). I am a costume design major, so far I've designed three shows, one with another student, and two on my own. The director I worked with on the show I did last year really wanted to work with me again, so I agreed and thus Eurydice was born!! This also counts as my senior seminar project which is awesome and one less thing I have to worry about
This is the version Eurydice by Sarah Ruhl, its such a poetically beautiful piece, and such a small cast!(the last one i did had about 23 cast members) this time around I only had 7 principle cast members and then a group of 4 'architects/builders' who moved the set pieces around. It is a combination build/pull/borrow show, I designed the wedding dress(es) and swimsuit/rompery thing, so we built those as well as a pair of pants, everything else is our stock or belonged to the actors. It was the second show of the semester.
The inspiration for the set came from Frank Lloyd Wright and his architecture and blue prints, namely the house 'Falling Water', I kind of went with that direction as well, also the stage direction where it says Orpheus and Eurydice are wearing 1950's style swimwear. It is a 'non time' piece but I tried to keep it as vintage inspired as I could, I am pretty proud of how it turned out! Its going to be presented at the KCACTF region2 festival thats coming up in like two weeks, and I submitted it to the design tech management exhibit...
but anyway
Orpheus and Eurydice at the beach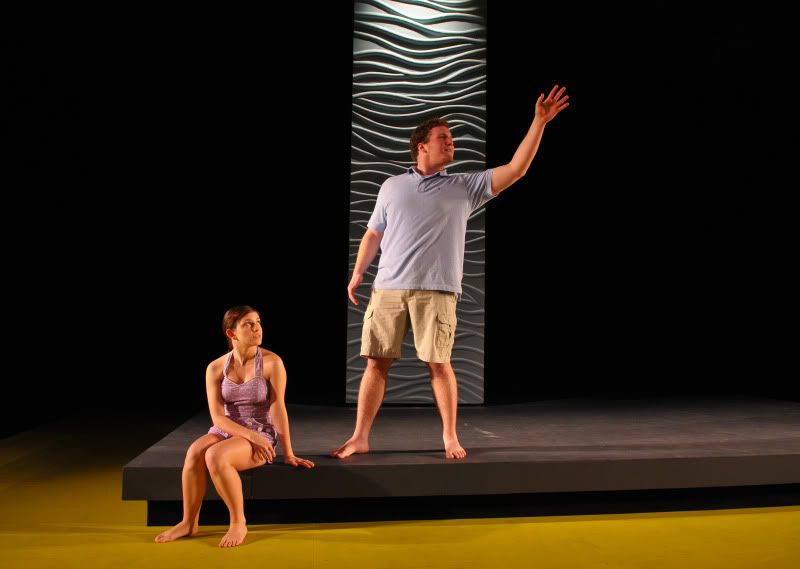 Eurydice and the Nasty Interesting Man(his inspiration was british teddy boys)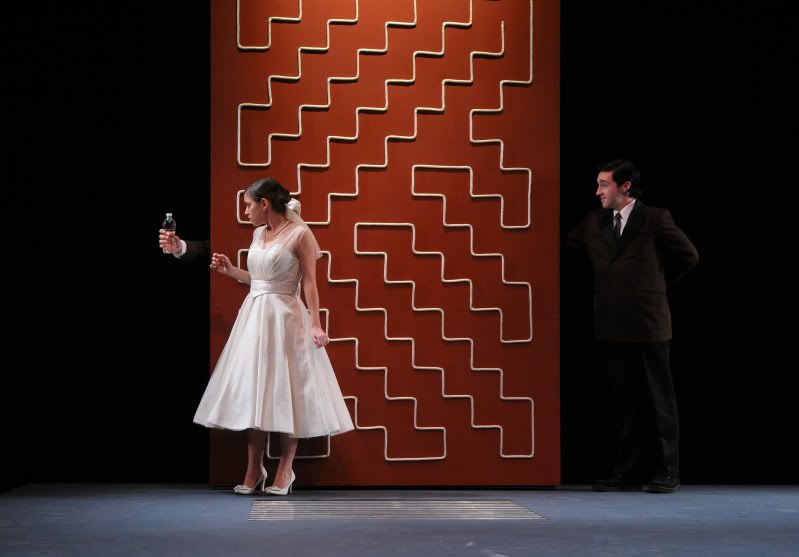 Eurydice's father(his original inspiration was F.L.W himself, he ended up a bit more business like, but the builders work for him)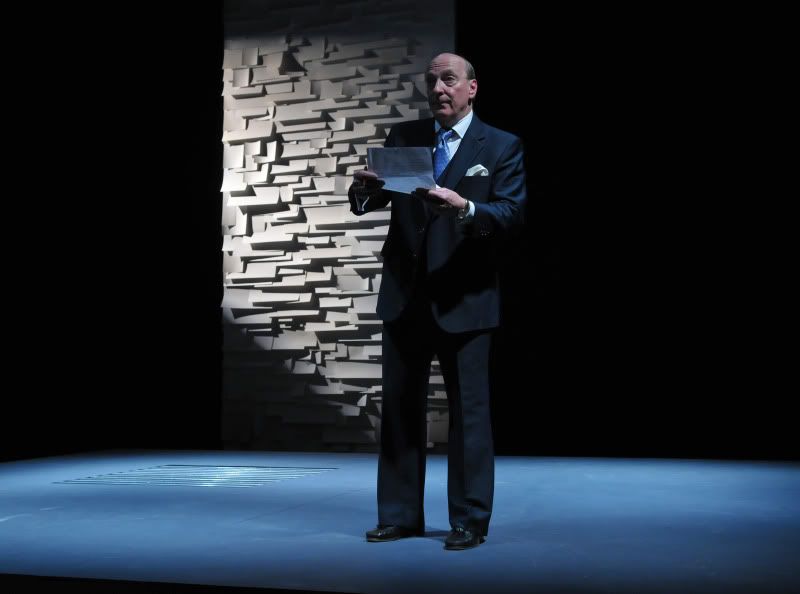 The father explaining building the room to the builders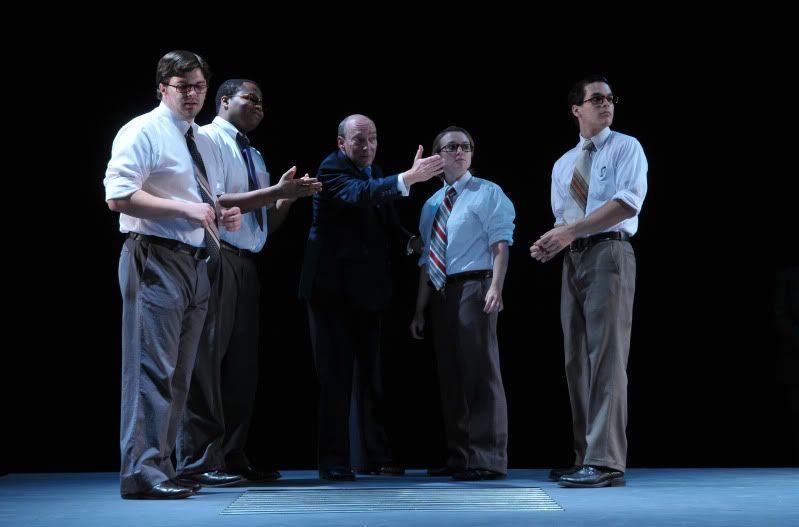 Arguing with a book in the underworld, we made two of the wedding dress and then distressed one with dye and a wood eraser...it looked like it had snowed in the costume shop.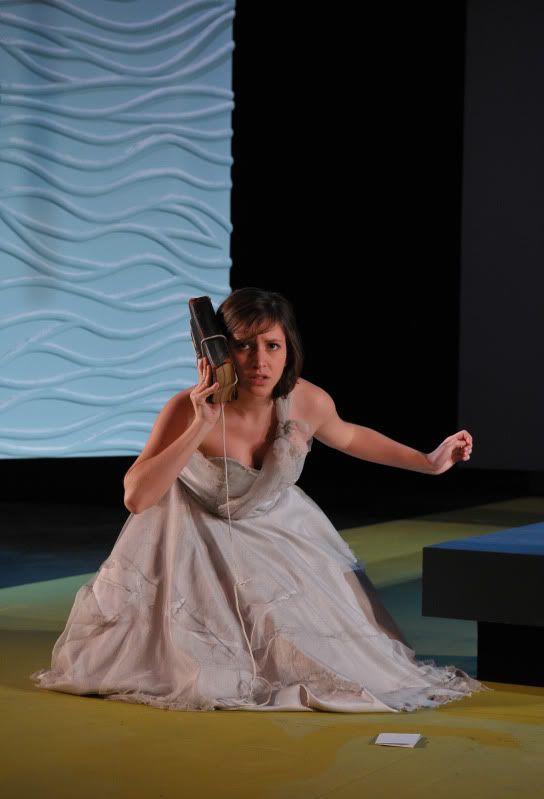 The stones have a very British dandy feel about them, (name that artist!)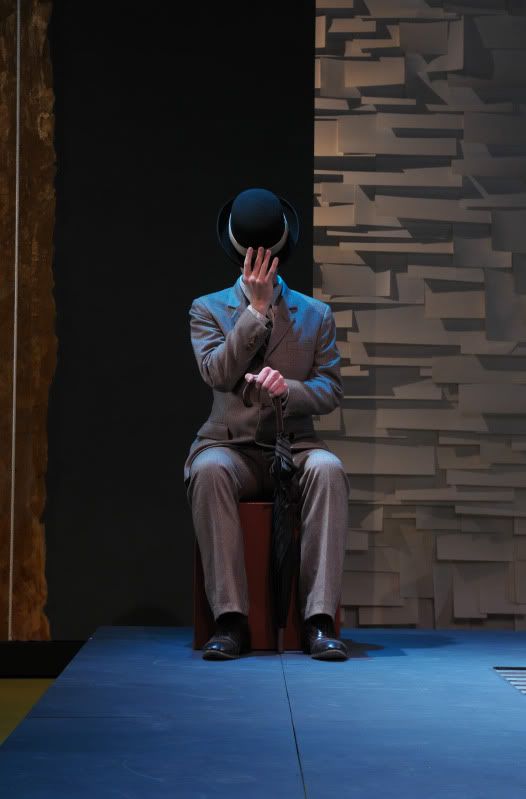 The Lord of the Underworld...on a tricycle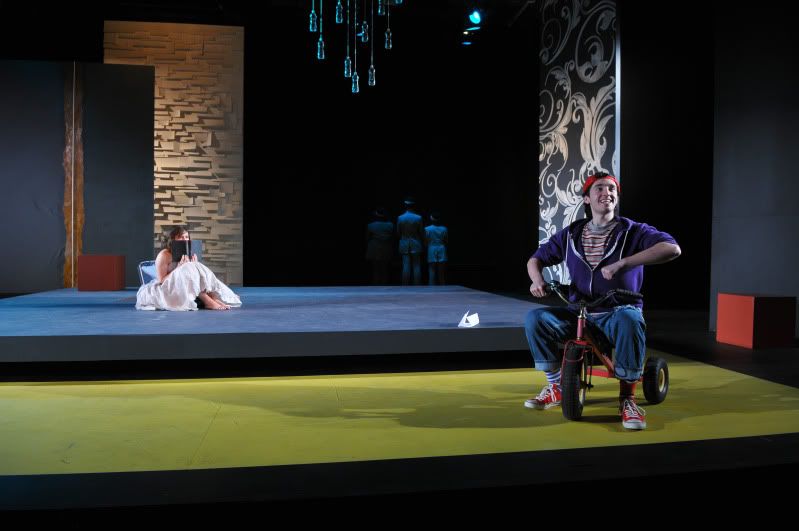 Orpheus finding the right note
At the end of the show, thats also the suit he wears during the wedding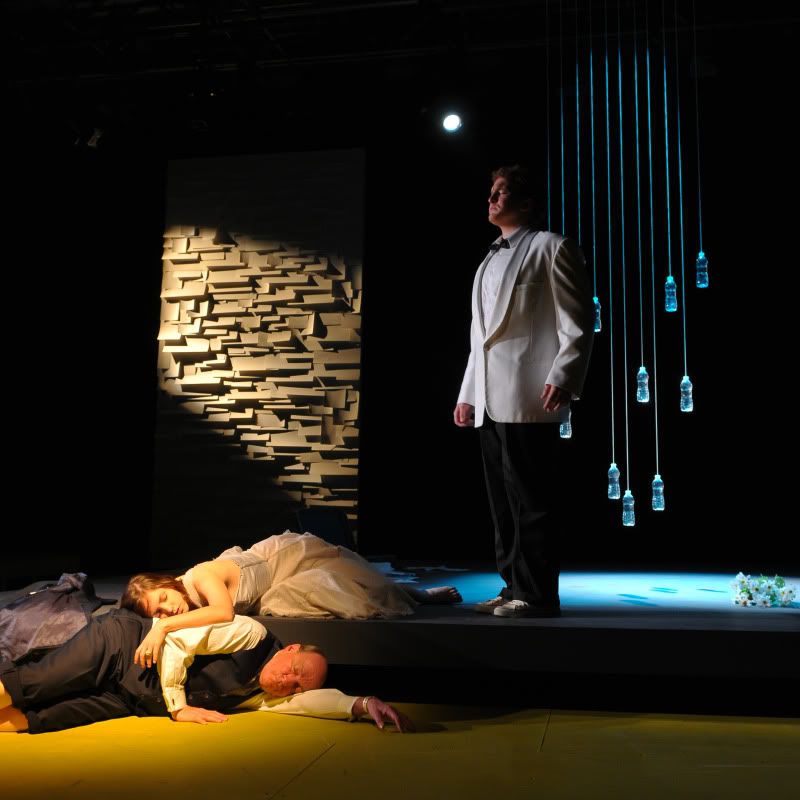 there are more pictures here
http://jpfaces.zenfolio.com/p930690071
but yeah, thats my baby, and I am very proud of her!