alright here's my latest! i didn't draw this, but i got my best friend to and told him exactly what i wanted (based off a poster he made)... he is an AMAZING artist.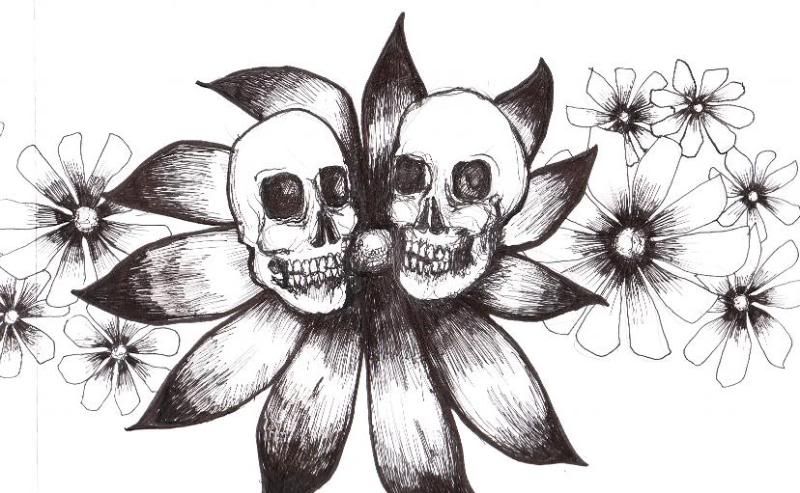 i sat for nearly 5 hours for an outline in august before i started going into shock:
second round i sat for 4.5 hours before my body started going into shock: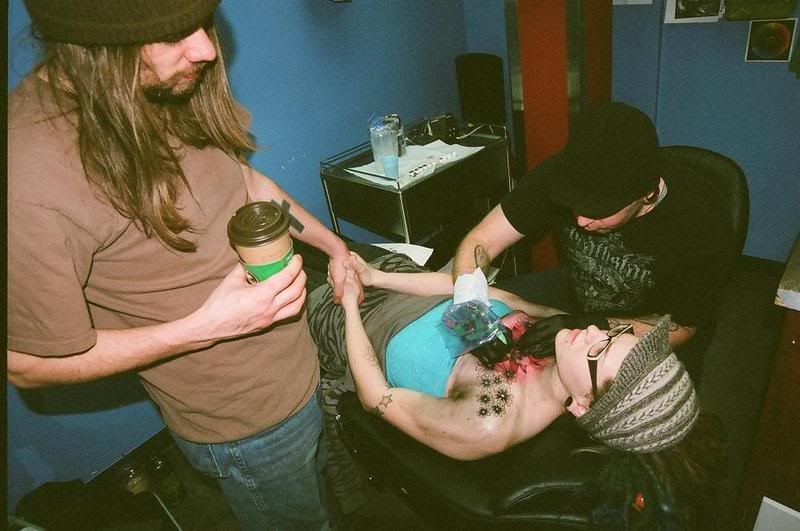 my tattoo artist is my close friend casper, and the boy holding my best friend, dean, is the artist.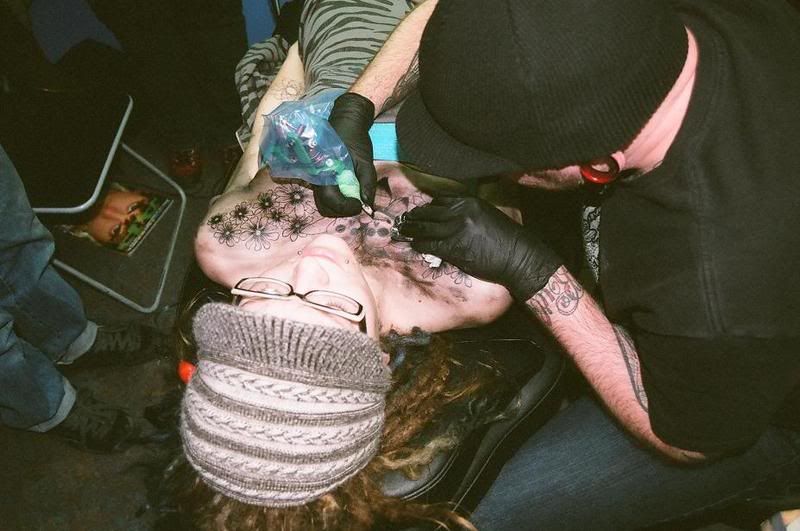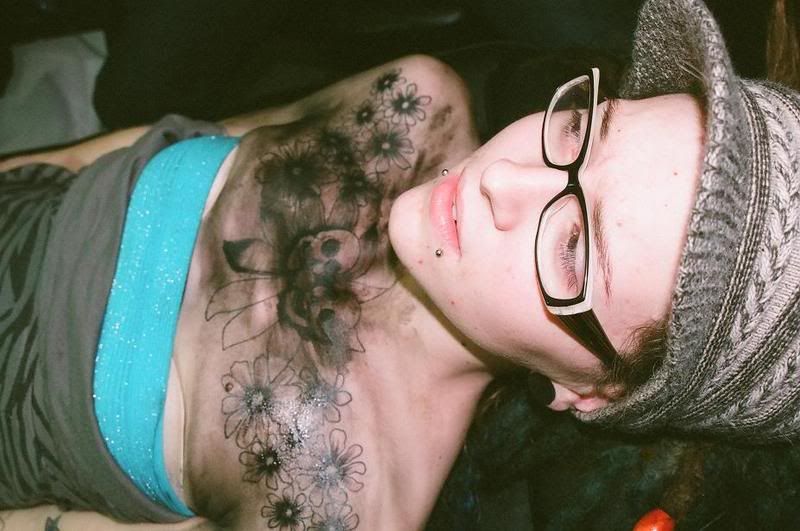 it needs a LOT of work...all the small flowers will be blue and green with white tips, and the purple in the big flower needs to be touched up a lot, and the black sketchy lines need to be added in...