Hello there! Here are some earrings I made recently. And I finally figured out how to take some decent looking photos. So I'm proud of the earrings and photography! Take a look
A couple of pairs make out of snakeskin wrapped beads: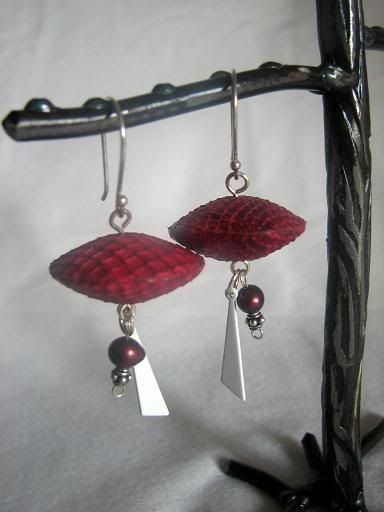 Fleur de lis charms in glass donut, sterling danglies! ><
My faves, lampwork beads, opalite briolettes and vintage enamel chain!
Gunmetal findings with vinatage lava beads
Would love to know what you think. Thanks for lookin!