I've been quite sick over the last week, which has led to an extraordinary amount of crafting for someone who rarely can find the effort to do so!
I had originally stitched up The Beatles in their 'Sgt Peppers' gear, inspired by a minipop picture I found. It was very tricky stitching...1 over 1 on 32 count linen...and I never knew how to finish them off. But eventually, the right combination of rain, sickness and fever brain inspired me to use lyrics and to finish it off!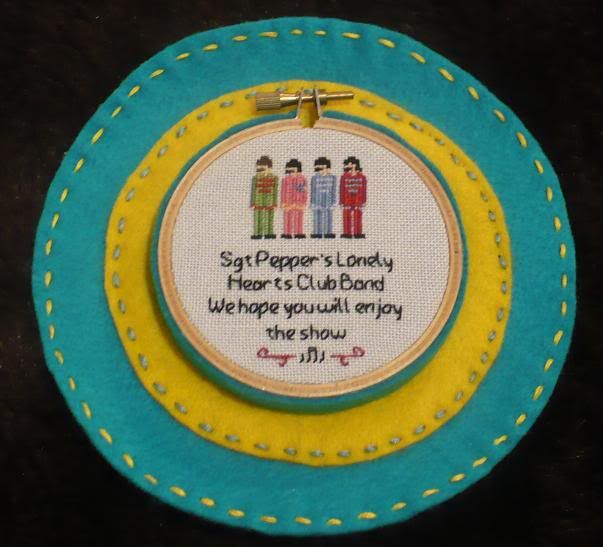 After I had finished that one I moved onto The IT Crowd.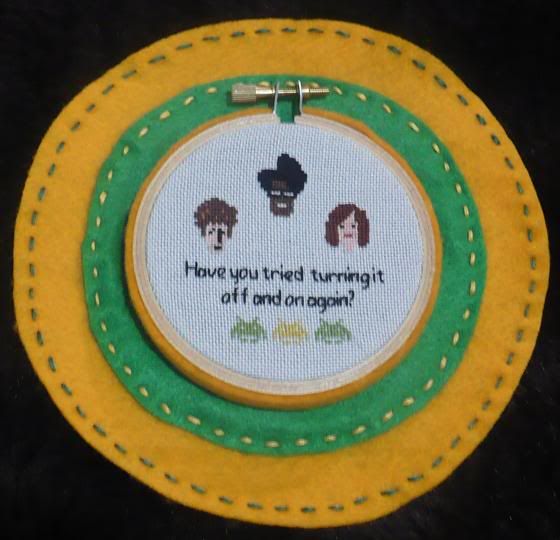 I finished them both off just using felt, glue and stitching. Am very happy with the finishing technique and am planning on creating a few more, all to do with my fandoms