Hi!
I finished this way back in March, but I've taken forever to finally start posting pictures of my projects. So, here is my first ever sweater (Hope the pictures aren't too monstrously big!):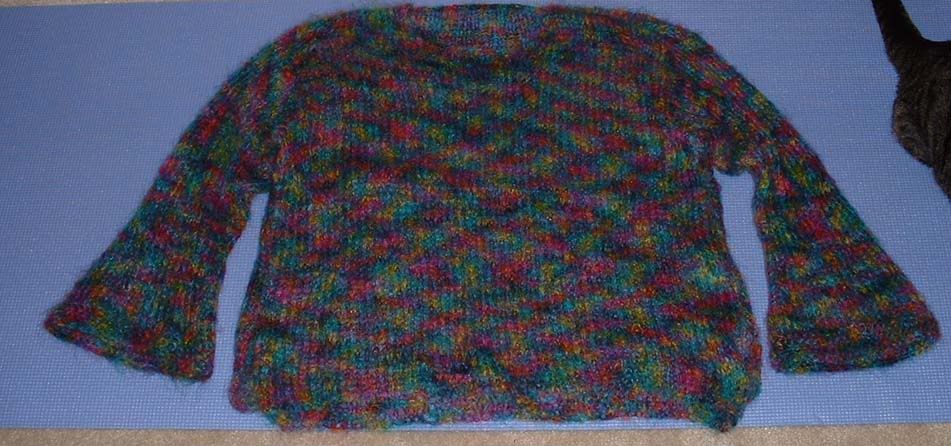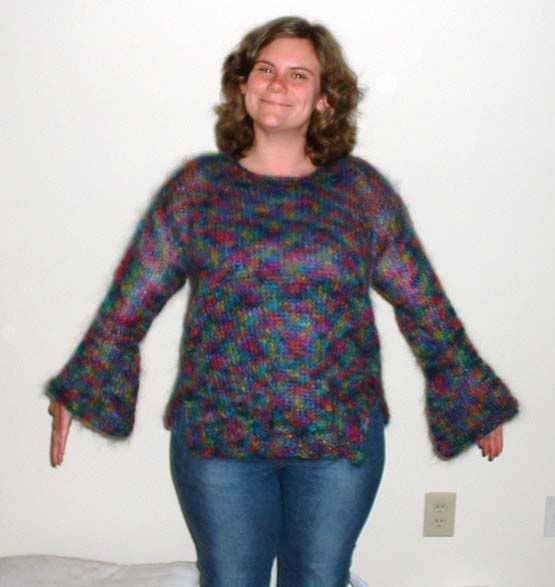 Since it was my first, I was way too queasy about dropping a load of money on yarn only to soak in in kool-aid (maybe some other time). So, I got Artful Yarn's Portrait yarn which when knitted, simulated the varigated look of the dye. I love the peacock hues, but knitting with mohair was pretty difficult. It was so fuzzy that I kept picking up extra stitches without realizing it. I love how it turned out, though.
Incidently, since I'm short, I knew if I knitted the sleeves according to direction, they'd be way too long, so i measured the length of my arm, decided where I wanted the bell to start, knitted to that point and then began increasing. I was pretty proud of myself for messing with a pattern and actually getting it right--I usually manage to screw something up!
Hope you-all like it!!!