I received my prize!!
check out the stunning jewellery from indigo_roses.... and here i was thinking i wan't going to get any exciting mail quite yet coz i was so far away!
action shot (sorry about crappy photo, can't quite get the hang of taking photos of myself)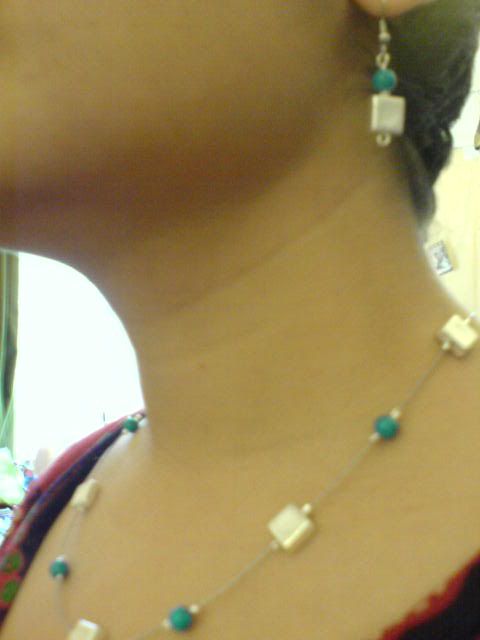 Thanks so much indigo_roses... now to enjoy what everyone else gets!!