Crocheted skullcap for my husband - to keep his head warm! I used the pattern from the Stitch and Bitch - Happy Hooker, and added alternating front and back post double crochet to add the ribbing.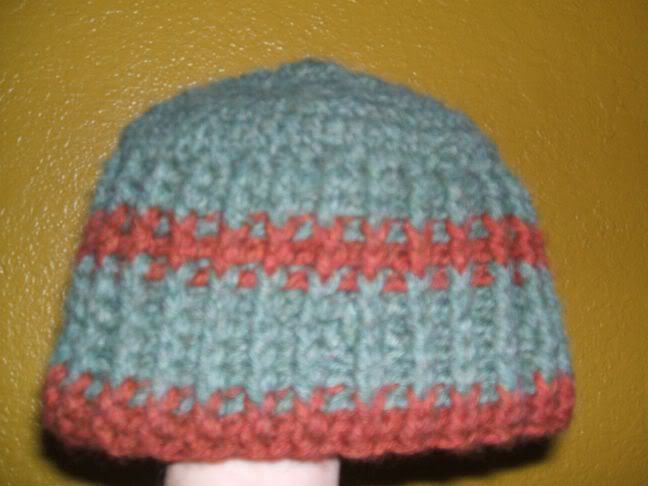 And now, the goofy action shot: (this is closer to the actual colors)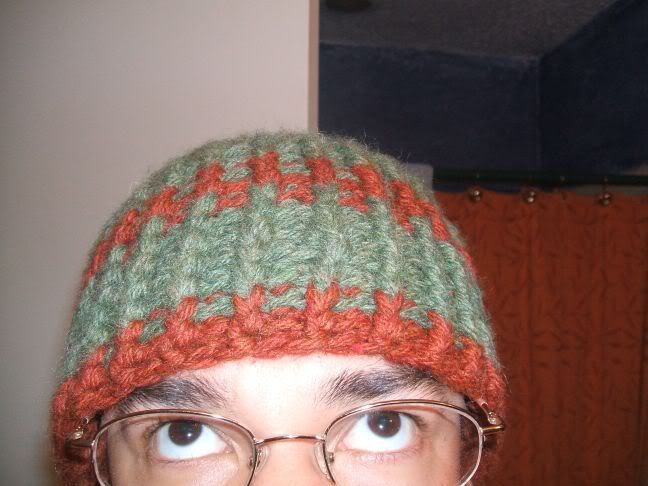 I used the most drab yarn I had in scratchy wool - otherwise, it would be deemed 'not manly' and would violate some kind of man-law. ;O)
I was amazed it fit him, but it does and he really likes it!
Susan