So... this is my first "finished product" post on craftster
but technically my second printed book. I wanted to make a children's book that would appeal to everyone, and had a bunch of fond memories of playing with/in boxes as a kid. So here we go:
These are a couple of the covers that I did--I varied the endpaper and the cover paper a little bit, but case bound all of the books (which took a looong time).
The title page...
And some example pages from the inside--I didn't want to get too insane and image-heavy, so I haven't posted all of the pages, but these are a lot of them:
"There it is, brown, squarish, and perfect.
"Now what on earth to do with it?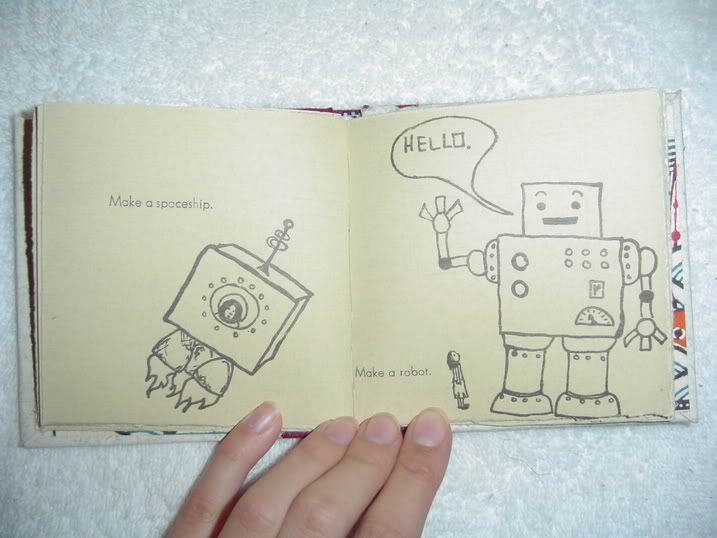 "Make a spaceship." "Make a robot."
"Hide from monsters... and grown-ups."
"Scare people with it."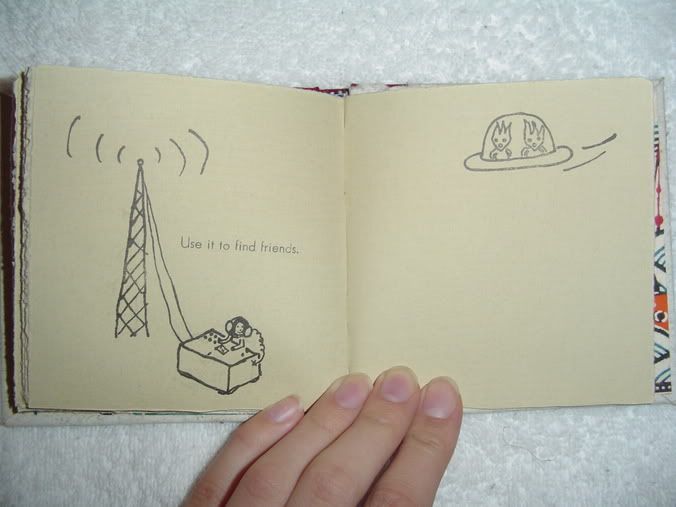 "Use it to find friends."
"And then, leave it for someone else."
Whew, that's it! Feedback on the book or memories of what you all did (or still do!) with cardboard boxes would be amazing.