I have become a serious doll collector over the past few months, mostly blythe and other big eyed dolls, I love how expressive their faces are. But, I am disappointed that there are none of these dolls modeled after women of color. I had been considering buying a Blythe and doing a custom Black Blythe, but seeing as how I have never customized a doll, and Blythe dolls are kind of expensive, I got cold feet. Instead I bought a Lil Big Eyes doll off of Ebay (the "rare" Dark Skinned model). She arrived a few days ago looking like this: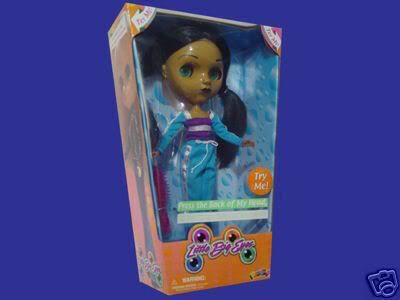 No offense to the makers of this doll but she was a mess! She is a Blythe-a-like but not as well made. Her eyes change colors like Blythe but they were dull and flat, her hair was stick straight and slightly greasy. I will say her clothes were well made and I love the shoes she had on. I decided to customize her
I bought some sanding sponges and proceeded to remove the awful eyebrows and lipstick, figured out how to remove the flat dead eye chips, and repainted them to make them less dead. I also gave her new eyelashes. I am planning a mohair reroot for her but I have not gotten the hair in yet. This is my first doll customizing project so be gentle.
Here's Jeetah ( her new orange eyes look like a cheetah, and I love Derek Jeter or jetah as they say in Boston, hence the name)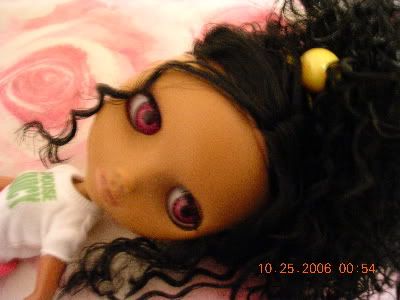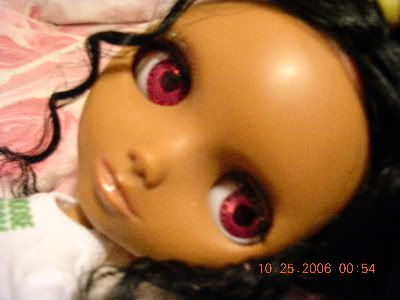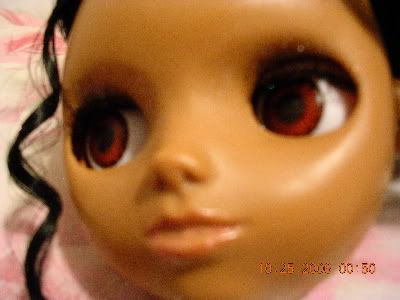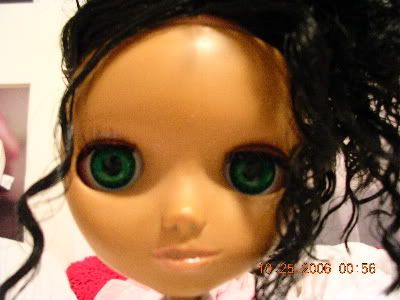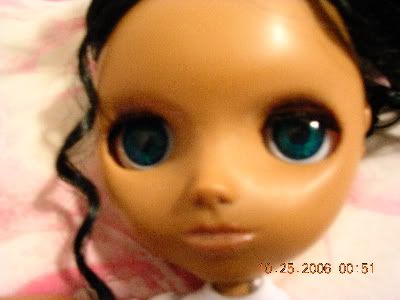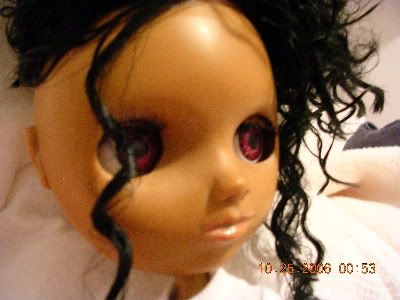 I still have some work to do on her (i need to repaint her lips, she's wearing my Nars gloss for the photos, her right eyelid is droopy, and I have to reroot her, but I am very proud of her so far!