Alright, so, I need some help with my hair!
This is it now (sorry for the horrible webcam pic =P)
It's reddish on the top, and faded pink underneath. I have split ends, my hair is frizzy and dry. I think I'm going to put some neutral henna on it today, that seems to work good.
Anyway, I want to dye my whole head just one or two plain colours, so would I have to bleach out the pink? Or would brown or red or something just dye over it?
This is somewhat the colour(s) I was thinking of:
And possibly that cut too..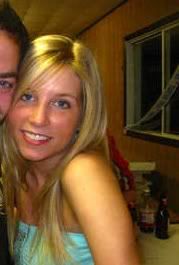 This is another cut I liked too. (it's my cousin haha) And does anyone know some products or straighteners that would make my hair that straight and shiny like hers?
Thanks! Sorry if it's kind of confusing haha