My BF and I moved into an apartment with nice wooden floors. We realized very quickly that the chair legs and floor didnt get along very well (scratches and marks) My BF actually came up with this...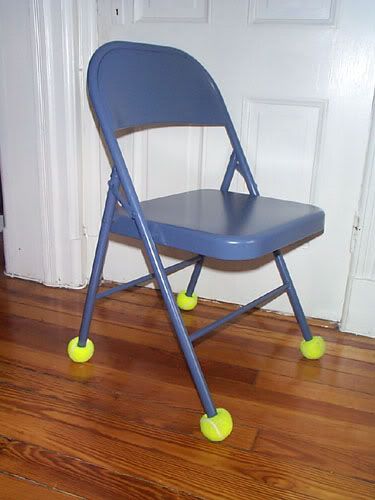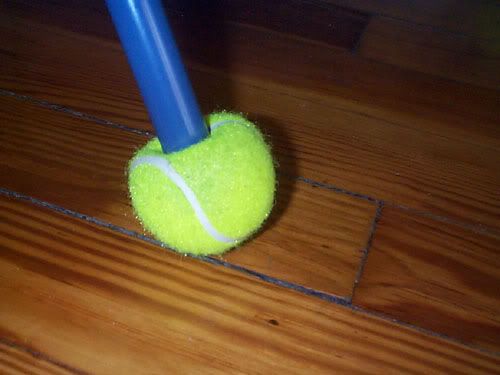 All you have to do is pierce an X into one side of a tennis ball with a knife and shove it on the chair leg.
Very low cost and I think it looks kinda funky...we get a lot of reactions from them from visitors.
The balls actually make it easier to move the chairs around too, and they are quiter (bonus to the neighbors downstairs)
~M