Here's my late fiber friday yarns...Ive been suffering from the stomache flu and couldnt even stand up straight yesterday without crying in pain!
Has anyone else gotten this wretched virus? I know a whole bunch of people here in lower NY that have (the symtoms are all the same too)
Painted Desert, 262 yards, spun merino singles, hand dyed: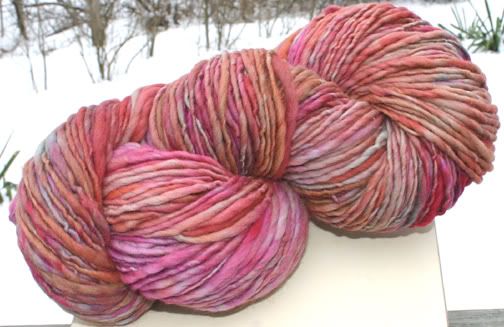 This one isnt named yet but will be soon. Double ply merino, 176 yards, handdyed: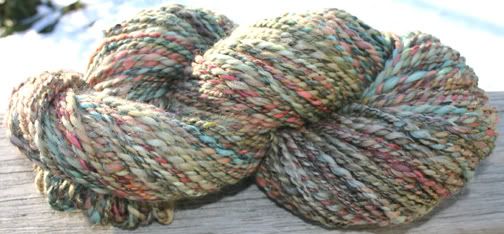 Have a good weekend all!
~M