Hi All!
Wow that solar dying is really neat!
I know its now Monday but had the day off and was proud I had the time to spin up a skein.....
Sphagnum: 56 yards handspun handdyed merino wool yarn, plied with olive crochet thread for poofs and strength. Coils throughout, thick and thin in nature.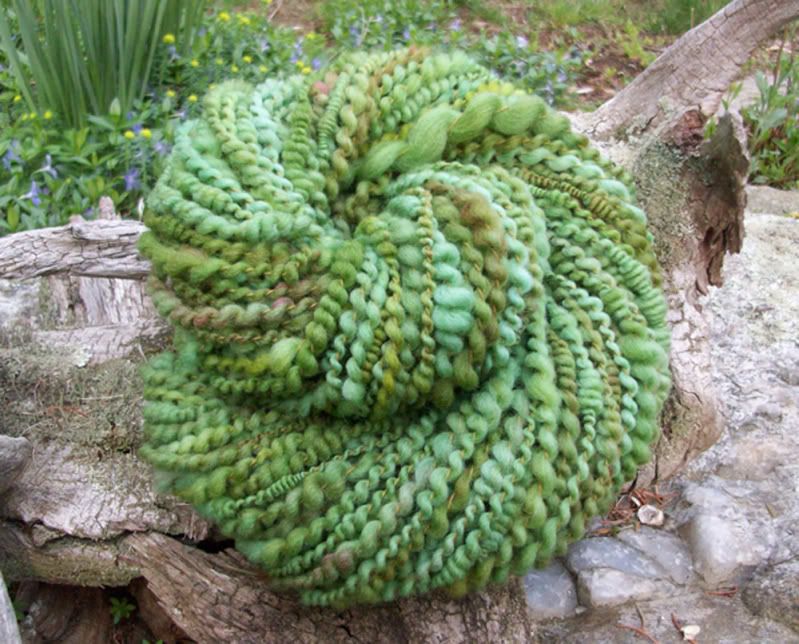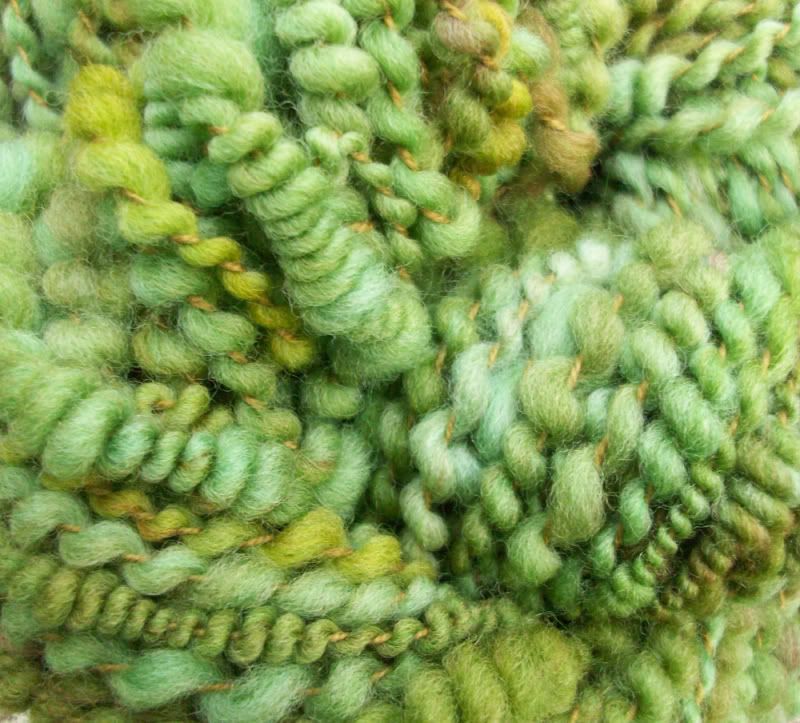 Have a great week...back to work tomorrow bleh!
~M