This is my very first post...trying to get pictures to work, so bear with me...I just started knitting 2 months ago, and this is my second cabling experiment. The handles are wood, and I wrapped them with lion suede to make them cushy.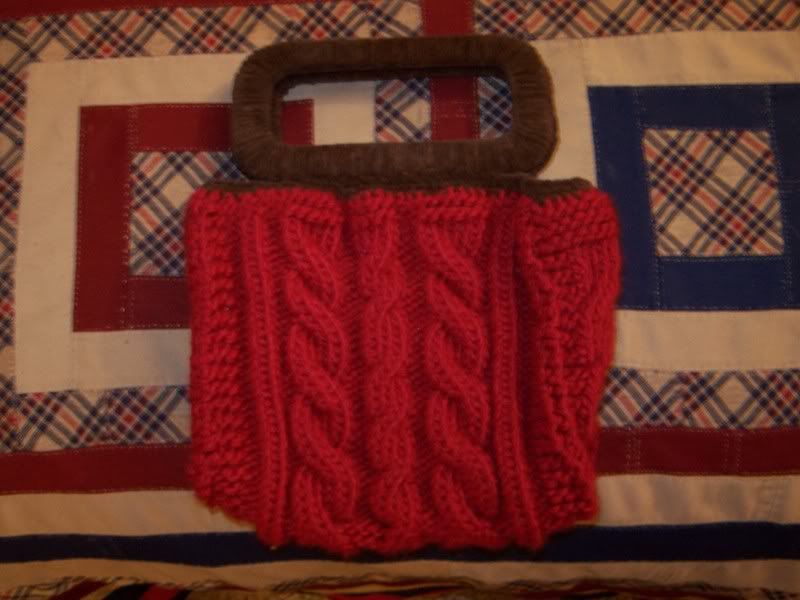 And this is my first knitted stuffed animal. I think he turned out pretty well.
could you guys tell me what you think?