My partner seems to have disappeared!
I sent on time, and it went regular letter mail so I'm sure she's received.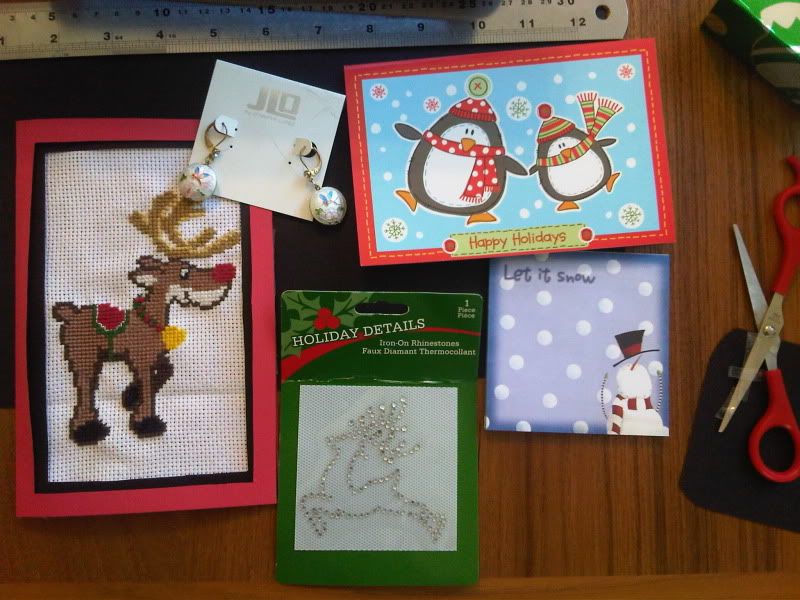 She specifically said not to send craft supplies, so my envelope was a little empty compared to most of yours, but I made her a cross stitch (she said she liked Rudolph) and sent a pad of post its, some earrings I thought she'd like (and can double as stitch markers if she doesn't) and an iron on reindeer, which I know is craft supplies, but as it was simple and pretty (how she described her style) and a reindeer I thought it was too perfect not to send.
Hopefully she liked it!