A friend of mine recently found out that I crocheted, and asked me if I could make him some underpants. He's going to Vegas with a bunch of guys, and thinks it will be a hilarious joke to come out of his room wearing them one day, pretending he didn't know anyone else was there. I warned him that they'd be gappy, and he asked that I make them extra tight to really maximize the gross-out factor. Haha.
I didn't have any men's undies on hand to model them after, so I bought a
pattern
and used a
Batman chart
I found online
And of course I had to try them on......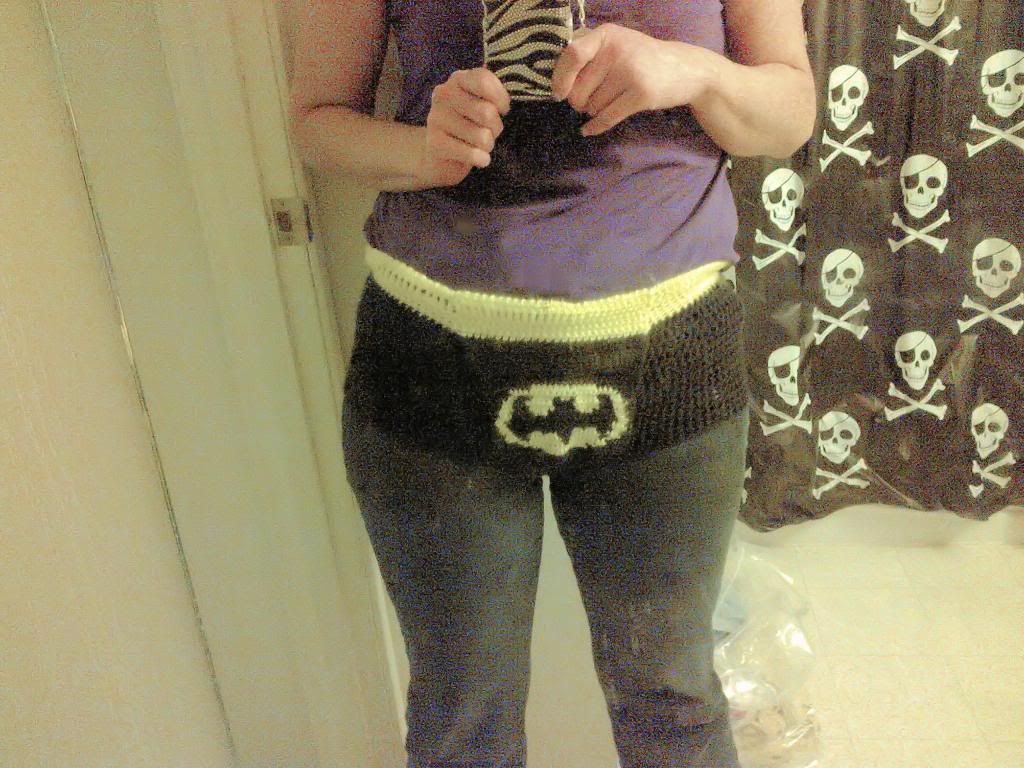 I wasn't happy with the waistband, it didn't have any snap to it (once it stretched out, it stayed stretched out) and the flap made it really bulky. If I ever make these again, I'll definitely modify that, but overall, it was a fun project that worked up really fast!
My apologies to his Vegas buddies.