This is a little paper box made out of cardstock, and the lid is a double-sided patterned paper.
The box with a lid on.
And this is the box opened. Each colored paper is it's own part of the box, if that makes sense.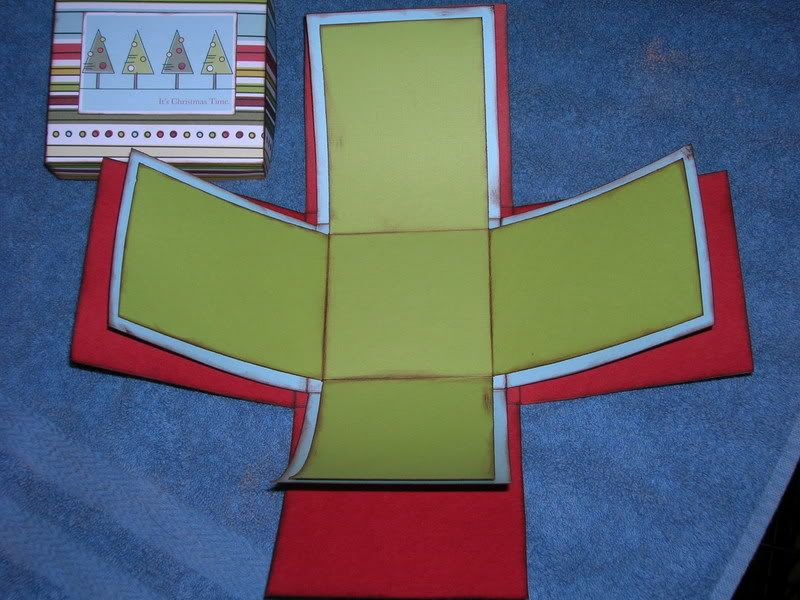 These are cool as personalized photo albums with a gift card tucked in the middle. The variations of this project are endless. Oh, and please forgive the Christmas theme.
Thanks for looking!!