YES! I finally found my camera, so I want to share what my swap partner, ariaya got me. Please forgive the bad photos, but something was up with the settings on my camera, and I couldn't quite get it right.
I had to break the stuff up into two piles in order to take a decent picture.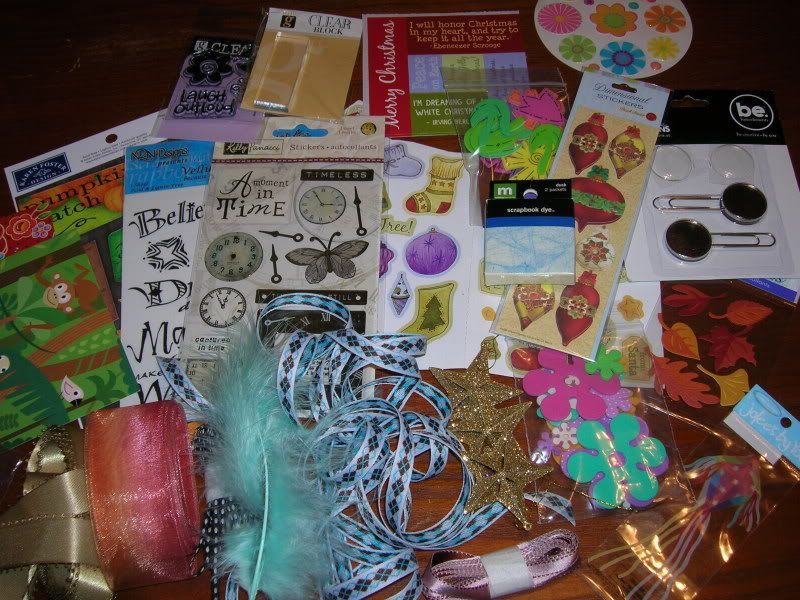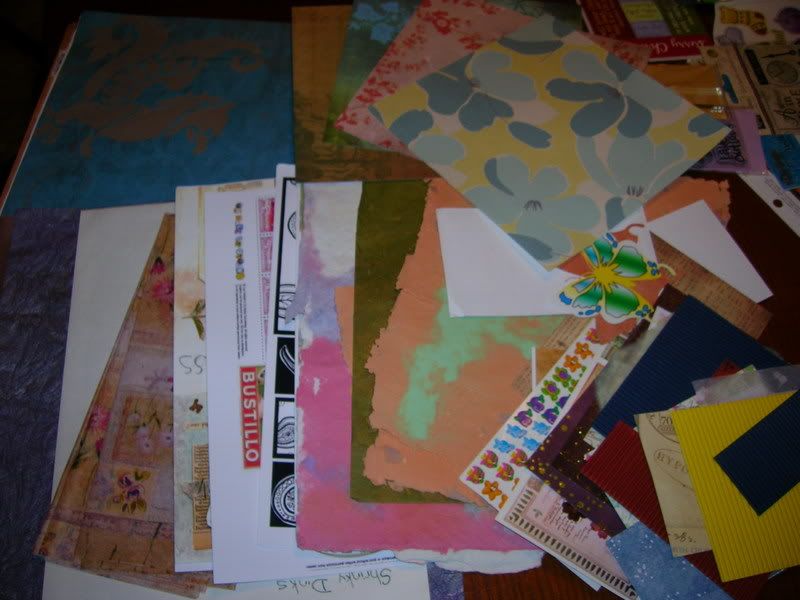 And she also sent me a starter kit for ATC's, which included labels and an envelope template! How cool is that?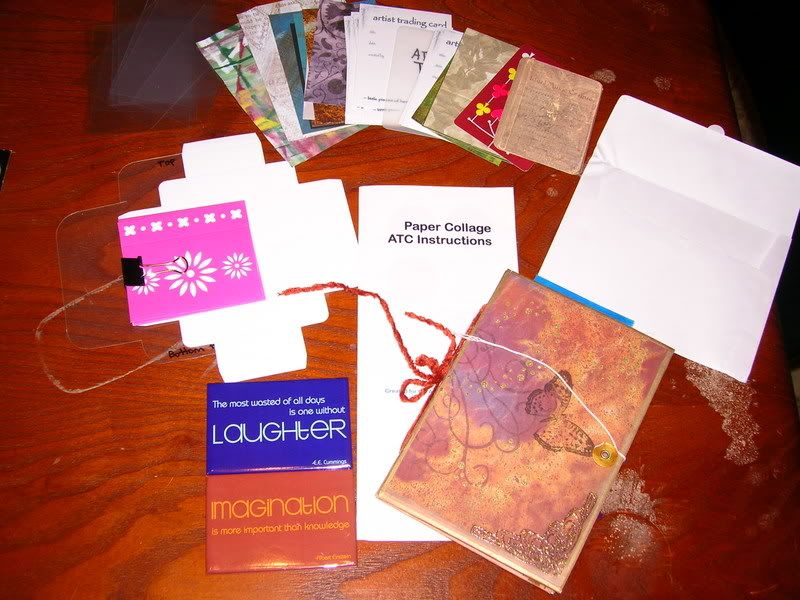 These are two magnets that I absolutely love.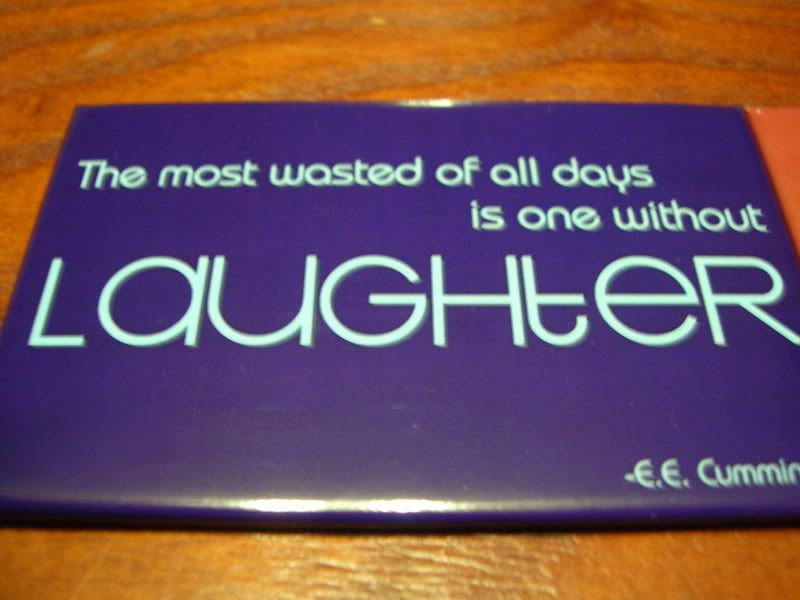 This made my day. I adore animal/zoo themes. I'm just sad there wasn't more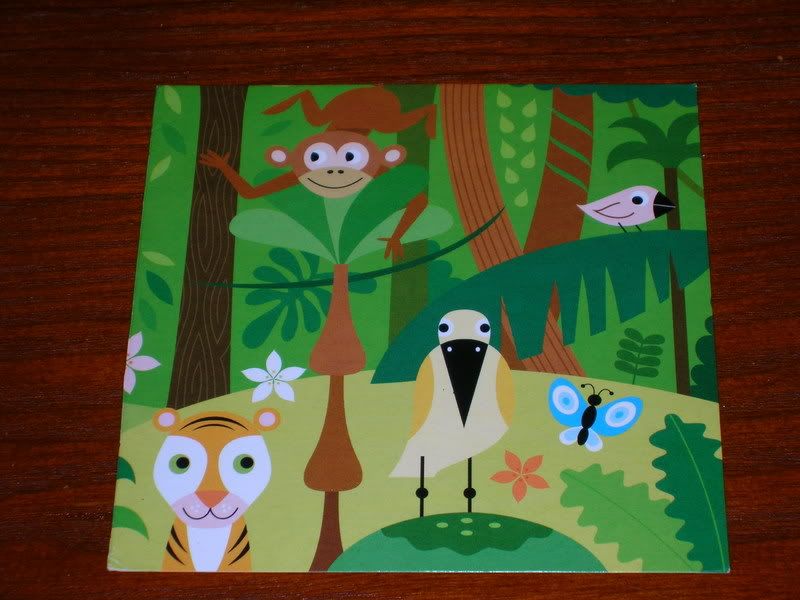 These are some handmade papers she included. The photo does them absolutely no justice.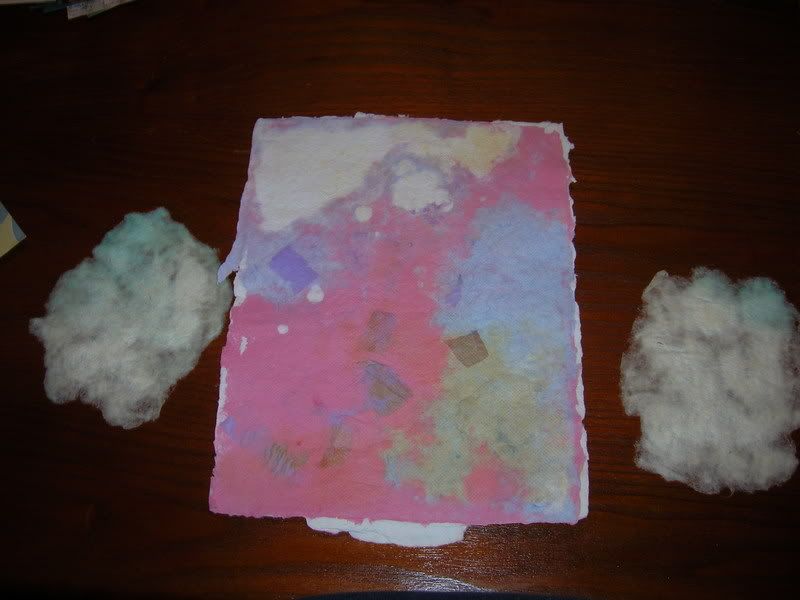 Some other things she included were shrinky dinks!, clear stamps and blocks, flocked patterned paper (so awesome), and other neat things that I can't list off of the top of my head.
Thank you so much ariaya for being an awesome swap partner!!