I was really wanting a new scarf that was bulky and warm, but also with a lace pattern. So I searched and searched and then I found it! The Beatrice scarf by Jane Richmond.
http://www.ravelry.com/patterns/library/beatrice-7
This was a quick knit. I think it had something to do with the super bulky yarn and size 17 needles, maybe
I believe I used size 15 needles just because that is what I had on hand and the yarn is Lion Brand Homespun in Dallas Grey.
I did have my first dye lot snafu. I have always read to check the dye lots of your yarns and I did, but unfortunately they were low on the color wanted and I was forced to buy one skein that was not from the dye lot of my other two skeins. The color is not off, it is the texture of the yarn that is. My first two skeins are soft and silky, but the third is rough. I am still happy with my scarf though
And this was the first time I blocked acrylic yarn.
Someone on raverly added tassels to her Beatrice and I decided to do the same. I had just barely enough, I think I would have liked them a little more dense though.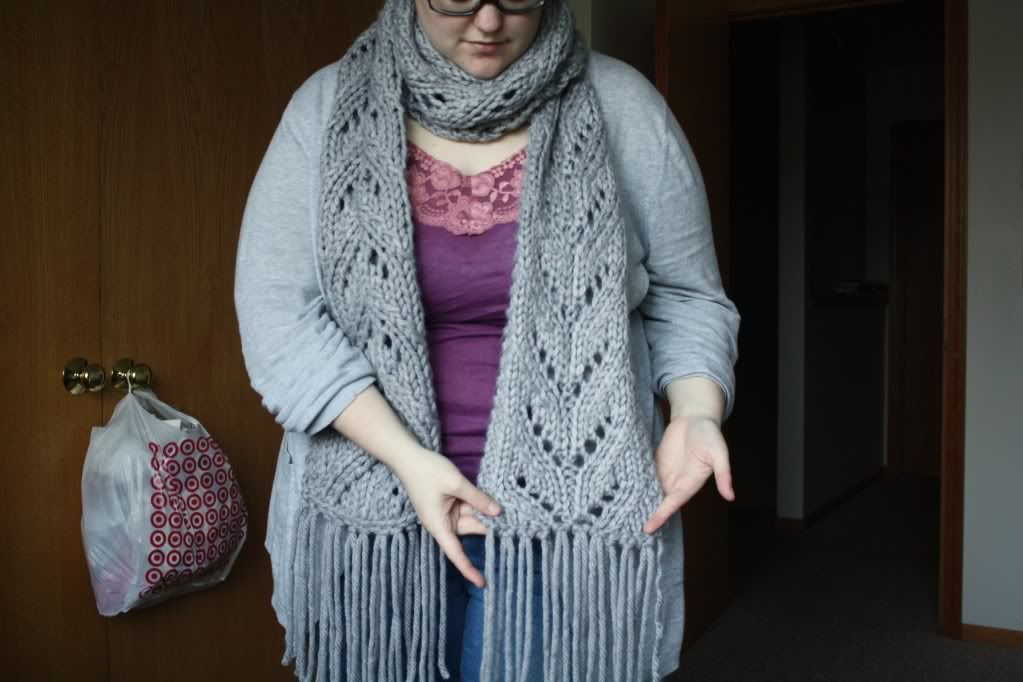 come a little closer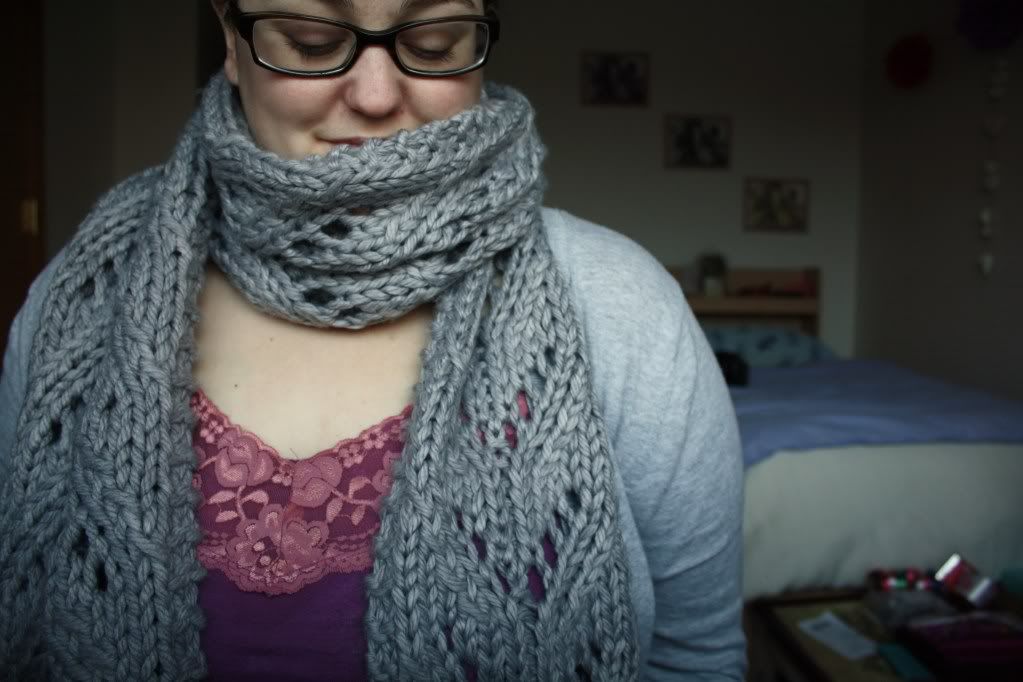 no, closer
Thanks for looking!