Well, I went to NYC during the holiday season and saw my first felt monster. Too bad it was only a few inches long, and $7
Too much for something I couldn't even cuddle with.

Then, when I joined craftster, I found even more wonderful, hand-made felt monster creations! And I fell in love with them all over again.

As I was on the phone with my boyfriend last night, I had a sudden urge to attempt to create my own, smaller version, of those that I have seen, by hand. We gave him the name Gizmo Good-Lookn`, and now we share joint custody on this monster.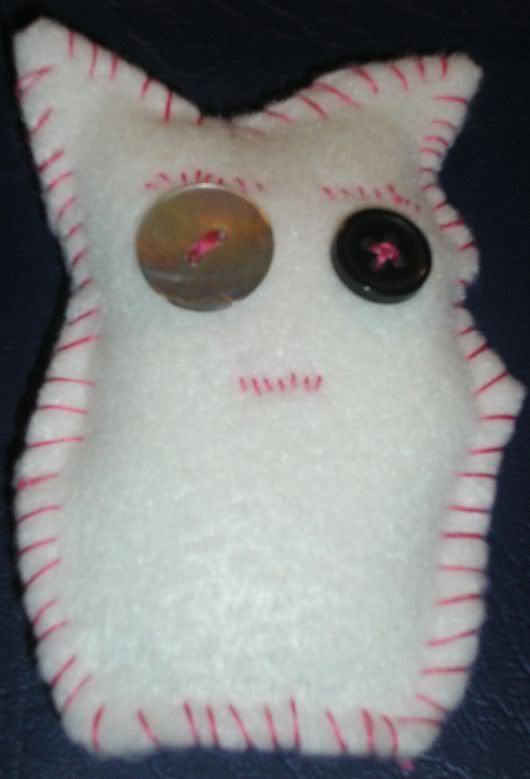 So thank you fellow craftsters for some well-needed inspiration ... your felt monsters were awesome !!!