My cousin was recently diagnosed with colon cancer, and I wanted to do something crafty to help her cope. Snowwhitesuicide reccomended this (
http://www.headhuggers.org/patterns/kpatt10.htm
) pattern for me over on the "Cancer Care Package" thread. It is the first hat I've ever knitted, and I'm very pleased. It's meant to look like hair, in case she loses her hair during chemo (she hasn't yet!), and is a fun alternative.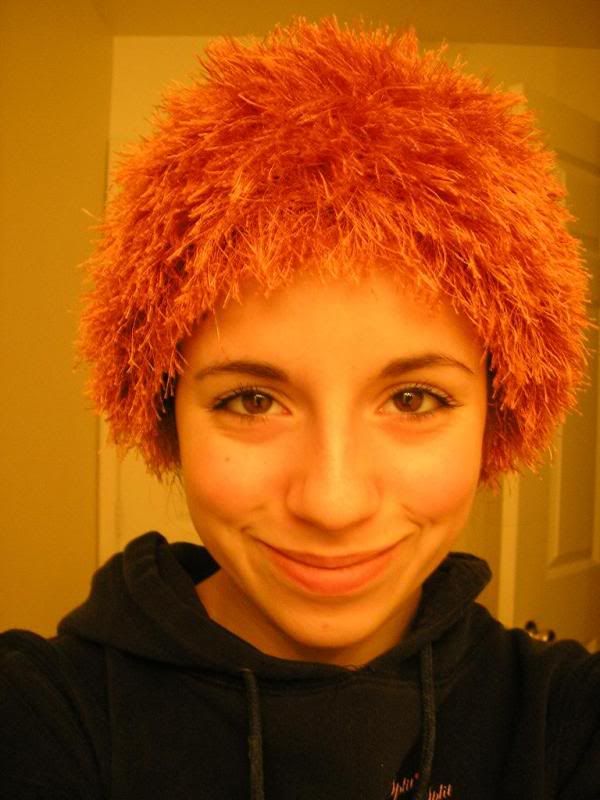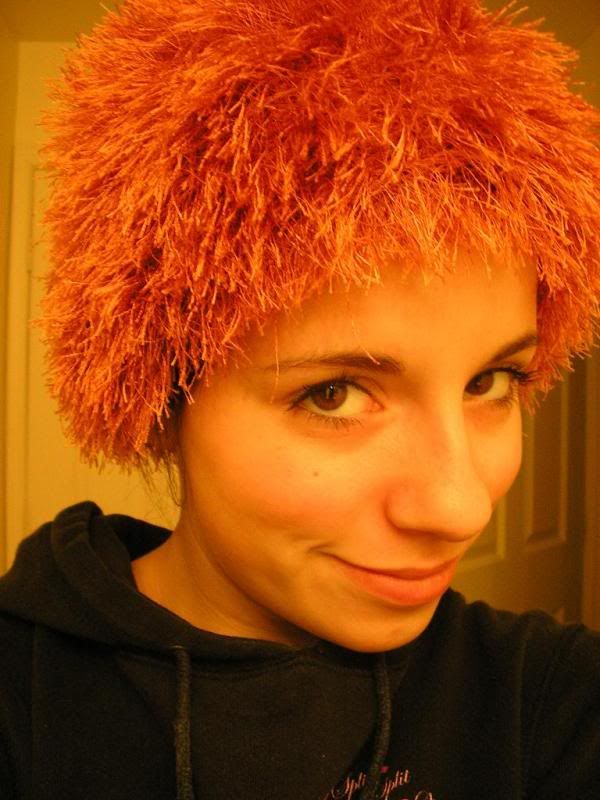 I wore my hair in a bun while modeling this, so you can get the full effect.
I'll be sending it out to her first thing tomorrow morning.