Wow wow wow wow! That's so awesome!
Actually, I'm in the process of trying to make a blanket myself that's 8-bit. I want to do granny squares and I'm planning on graphing it out but I dunno how take it from the graph to the blanket itself. (I just put a post in the help section but so far no responses
) Did you use a graph for this?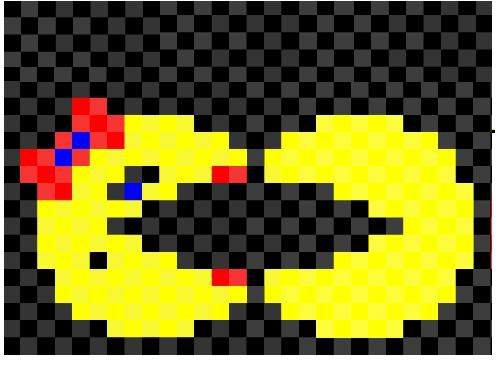 my brother made me this graph & im not sure if this is the technical way to do it but then i counted up all the black, yellow, & red squares and kept count of how man i was making. (i also imposed a heart on there, i didnt know how to so i just make it up as i went. when i was sewing it together i sewed them blocks of 4 at a time, i would not sugguest doing this, i had to take so many blocks apart because i didn't know which 4 block went where, or i had sewn it together wrong. I suggest doing it in like blocks of 10 across and 10 down or in rows. don't forget to post the picture when your done!