I'm making a cardigan for my dad, and it's a surprise replacement for the one he had years ago. I have the original and I want to make it similar but I haven't had any luck finding a pattern (online anyway) that I could alter accordingly. So I'm thinking I could make one up. The basic pattern for a cardigan seems pretty straight-forward, my concern is the cables. I've never done them before and although I think I could figure it out, I'm wondering if you have to make any adjustments to your measurements to account for them? Would you just use your gauge from stocking st?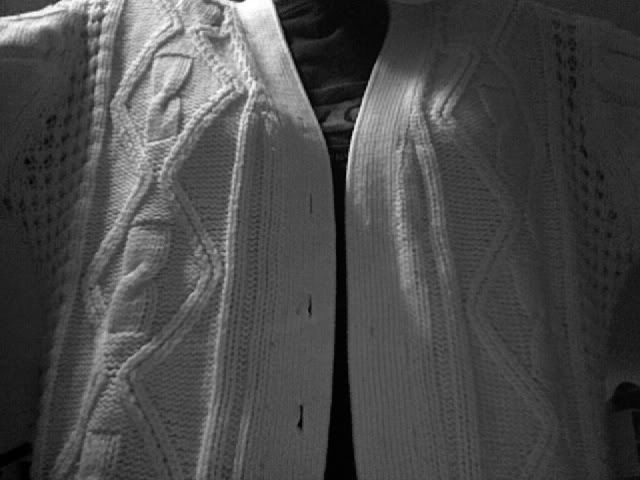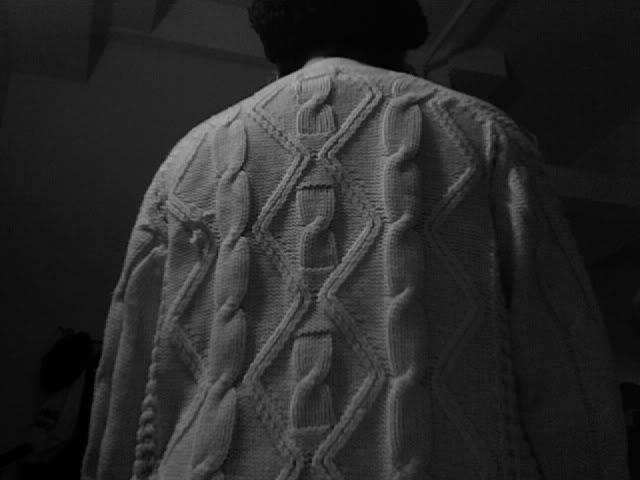 Also, the sides have this type of stitching (see below), and I don't know what it is...are there dropped stitches or what? Could I get the same effect with another type of stitch?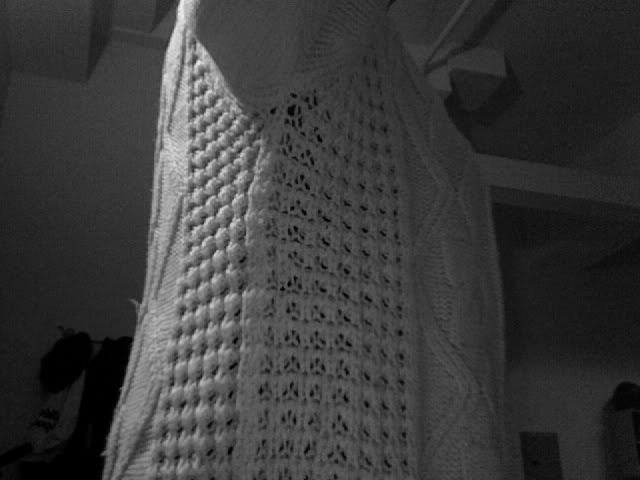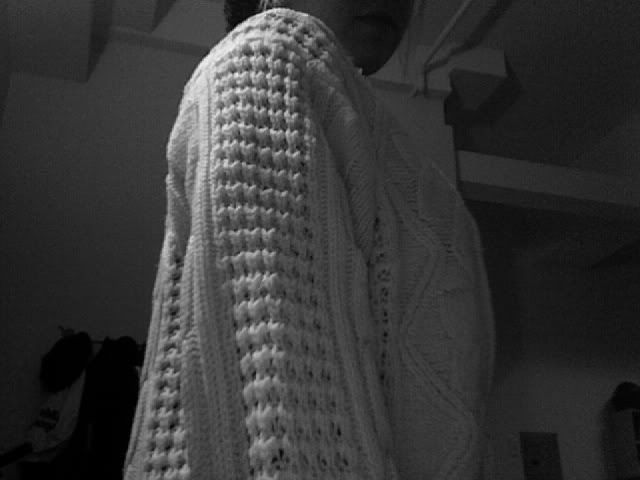 Obviously, I'm not a super advanced knitter hehee...I am however very ambitious. Any suggestions/ideas would be appreciated!