hey ya'll. i'm ashamed by how long it took me to get these pics up!!! here's the fabulous loot that I got from katara, and the mementos of walter's trip to south africa.
the whole kaboodle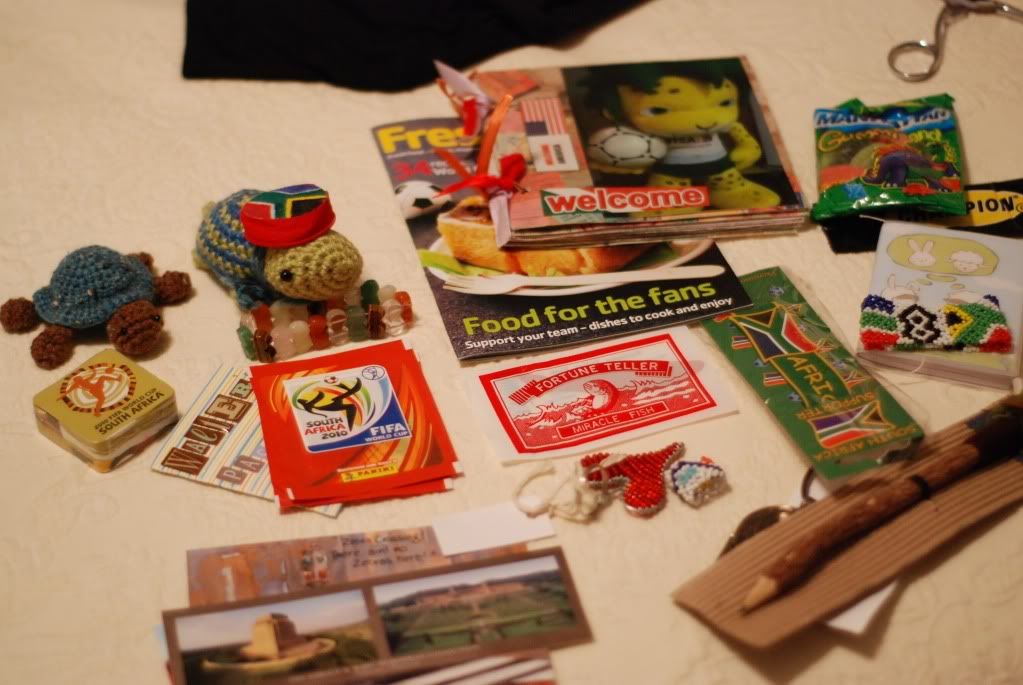 walter with a new friend he brought home!!! how exciting! and a south african flag hat.
a page from walter's scrap book
another two pages - sushi expedition!
katara even wrote out a journal for walter in addition to making the scrapbook
one of my favorite items - a beaded SA bracelet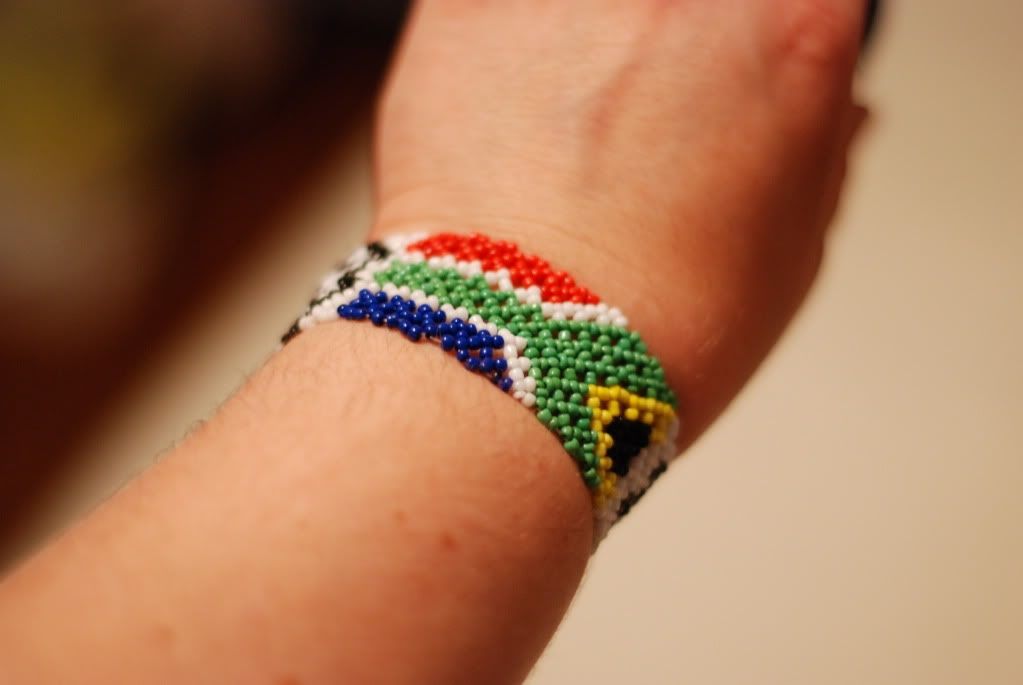 thanks so much for everything katara!!! you did an amazing job!