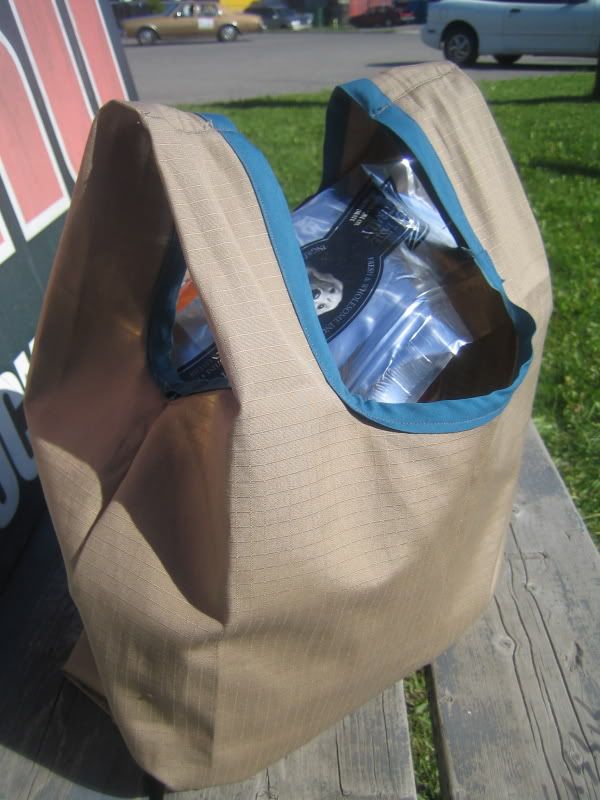 This is proof that you can fit a 20 lb bag of dog food + treats in this bag.
I didn't line it as I found it a little bulky but the cotton rip-stop works great. I french seamed the whole thing for added strength.
Thank you so much for the tute.