Here's some ideas I've come up with so far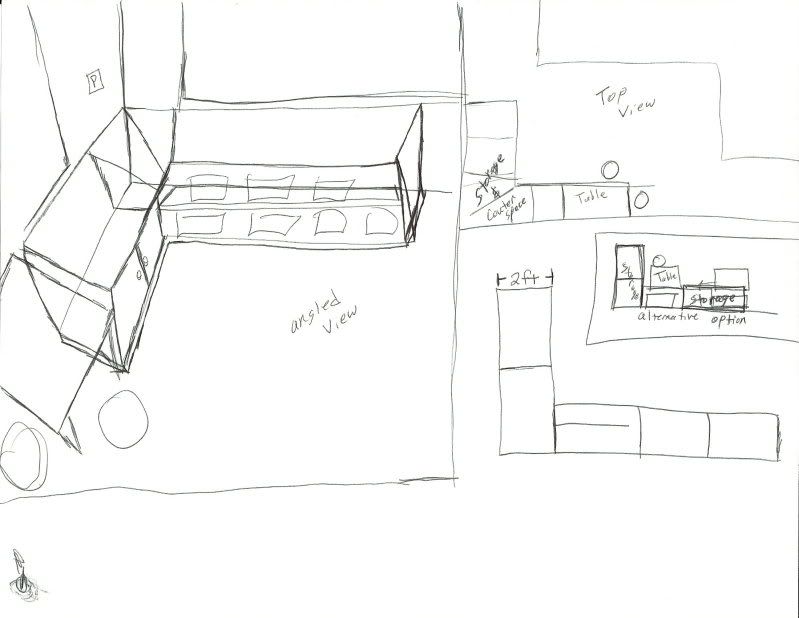 This is a rough layout of possible cabinet units I could make.
I'd most likely do them in 3-4 sections to make moving them easy.
It would solve storage of appliances and possibly some pots and pans.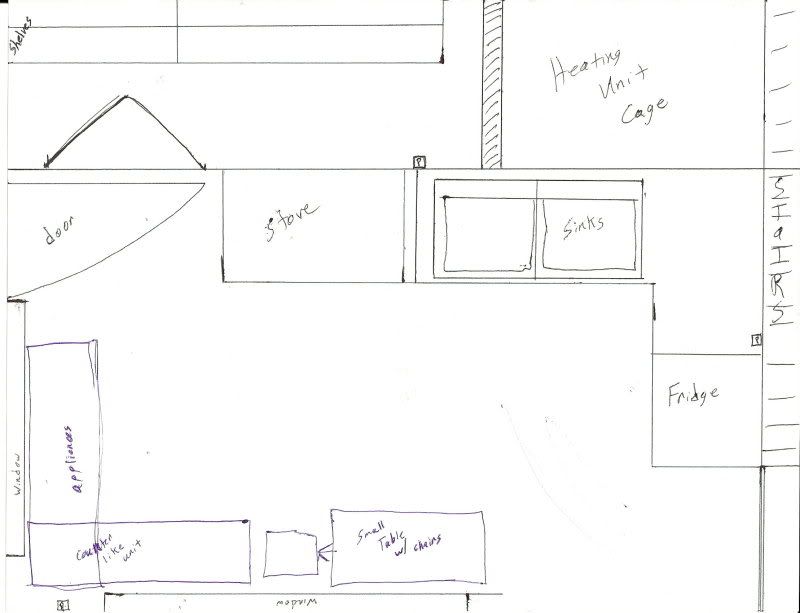 This is a complete overhead layout of kitchen and backroom; except for cabinets above sink and fridge. With a layout of possible storage and table units.
These are layouts of other options like using plastic drawers with wood on top instead of a wooden 'bookcase' like units.
*I'm working with a space roughly 7' by 7'.