So I've probably lurked for like 4 years, but I've finally posted for the first time! Yay!
So this past Halloween I was Mayor McCheese, it was something I've wanted to be for a few years and this year I finally did it....the only thing I actually bought for it was the brown fabric and the top hat. It was pretty hard to see out of and I kept bumping into stuff at the party I went to, but it was still fun to wear. The top pic I was so excited that I forgot to put on my gloves---the bottom pic is the total costume, gloves included.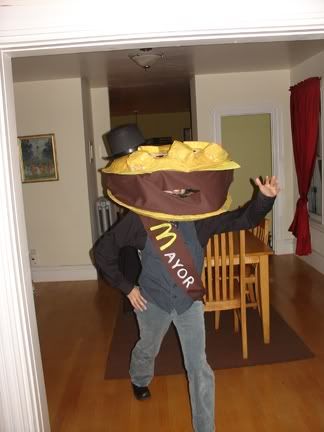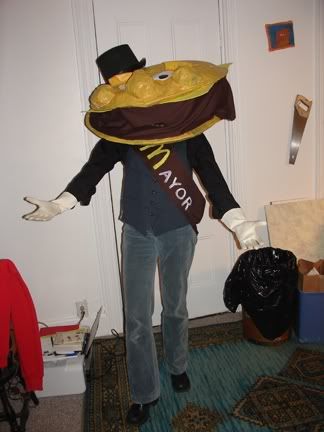 The head was papermached---and the form I used was a metal circular sled from the 1960s that my mom had in the garage.