Aw! This pattern caught my eyes a while back, but it was buried under all of my bookmarks. I was going through my links on February 13th, and when I saw it I knew it'd be a perfect gift for my boyfriend on St. Valentine's day.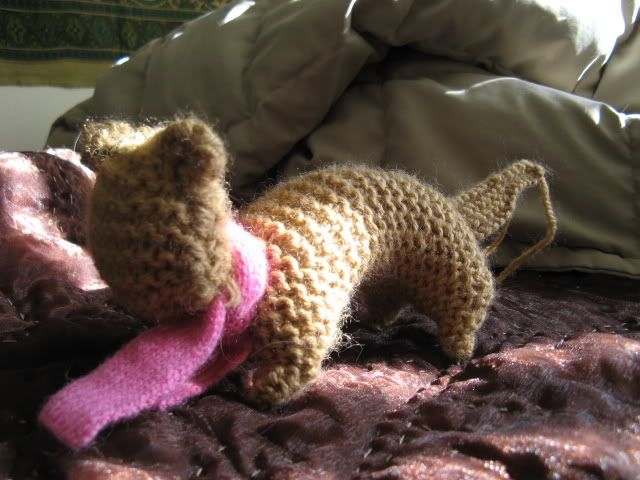 Knitted Kitty needs a scarf for the cold; it'd just snowed six inches overnight!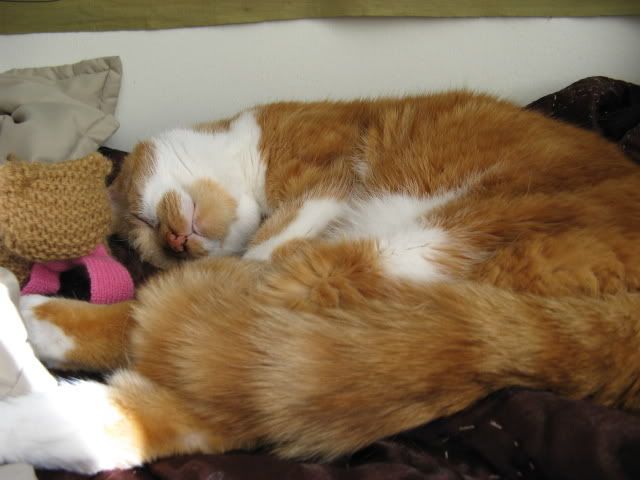 Knitted Kitty meets Butterscotch.
For a complete review of the pattern, check my blog:
http://www.ashimmeringstar.blogspot.com