Once upon a time there was a t-shirt. This t-shirt carried a very important message. However, this t-shirt had a fatal flaw: it was big. And baggy. And yellow, a color which looks horrible on the shirt's owner (that would be me). So the owner took a pair of scissors and began to attack the beloved shirt. Clinging onto life by a thread (pun not intended), the shirt was rescued by a sewing machine, a dead backpack, and some black fabric. And it lives to spread its message yet today.
Sorry about the lack of a before picture, but it was pretty much the same, minus all of the black fabric. It just had normal, boring, short sleeves.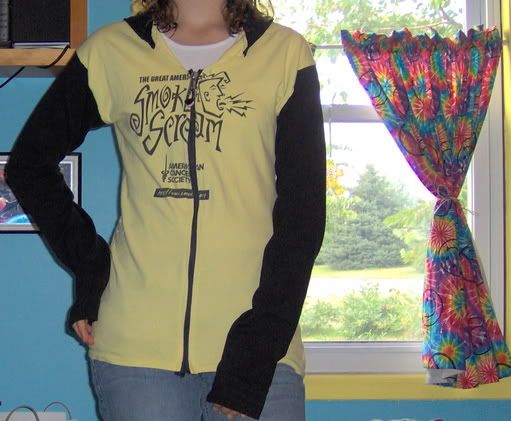 This is the after picture. The zipper is from an old backpack, which is why it's not exactly even. And the sleeves are long because my arms grow about an inch a week.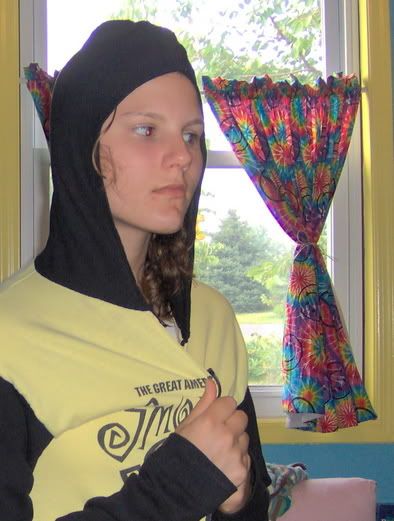 And this is the hood. Blame the lumpiness on my hair.
It's still yellow, but I think the black makes it a little bit more wearable.
I do have an opinion question: Does the zipper obstruct the words too much? Would it look better if it was just a pullover hoodie? I'm not sure, but I think I could sew the sides back together without the zipper. Let me know, thanks.