i know, i know, i've been busting these out left and right. i don't think i've ever made so many clothes in such a short time... and believe me, this is NOT all of it. but, it is what happens when your boyfriend is 3000 miles away and no one is throwing any sweet parties.
everything is sewn on my sweet lover, i mean serger. and the patterns are all my own.
my ode to winter. technically, this is a partial recon... because the yoke fabric is from an itty-bitty boy's tshirt. i'm talking like size 2-4. but the fabric is new, so whatevs.
some yoke footage. those buttons... yeah, they shouldn't be red, should they? i wanted them to be gold, but they were too heavy on the sweet stretchiness of the jersey knit. alas. and them little pleats by the collar are supposed to be there. this is me trying to be experimental.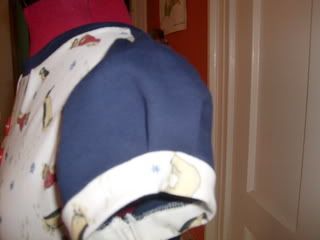 sleeeeeves! i putt little pleats in them because, well, i liked the way it looked.
and here's my favorite brown dress in action: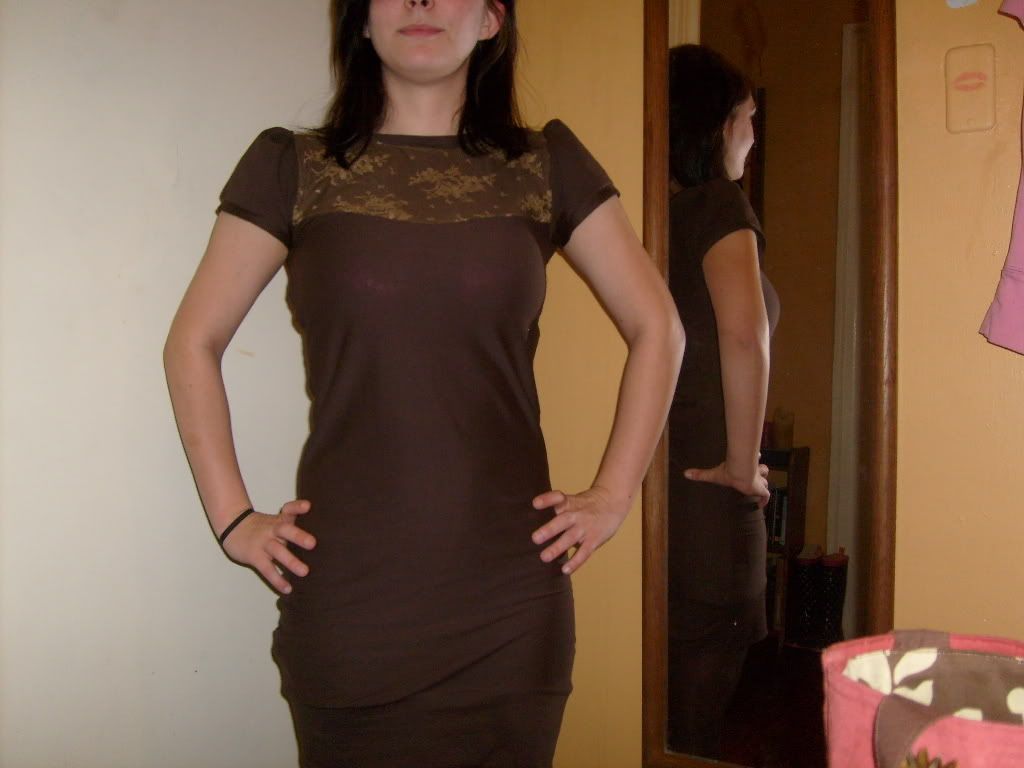 that brown jersey? a dollar a yard. that goldbrown stretch lace? a dollar a yard. i don't care how corrupt it is, I LOVE WAL-MART, HOME OF THE TWO DOLLAR DRESS, Y'ALL!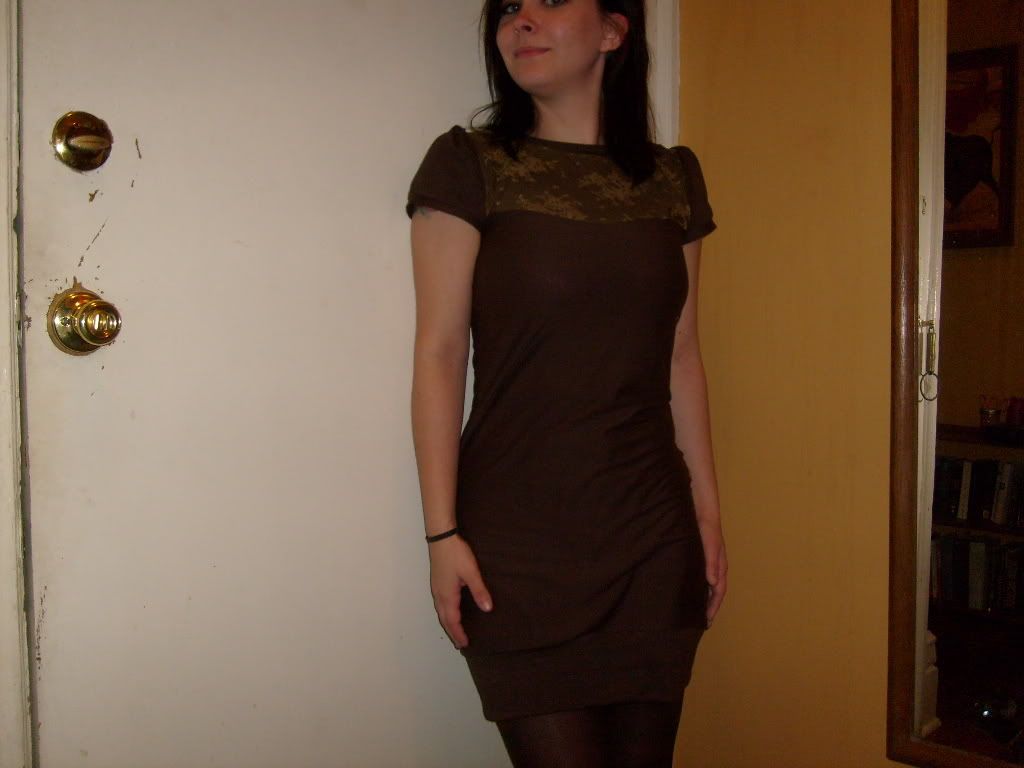 this is me, workin' it by the front door. work it work it.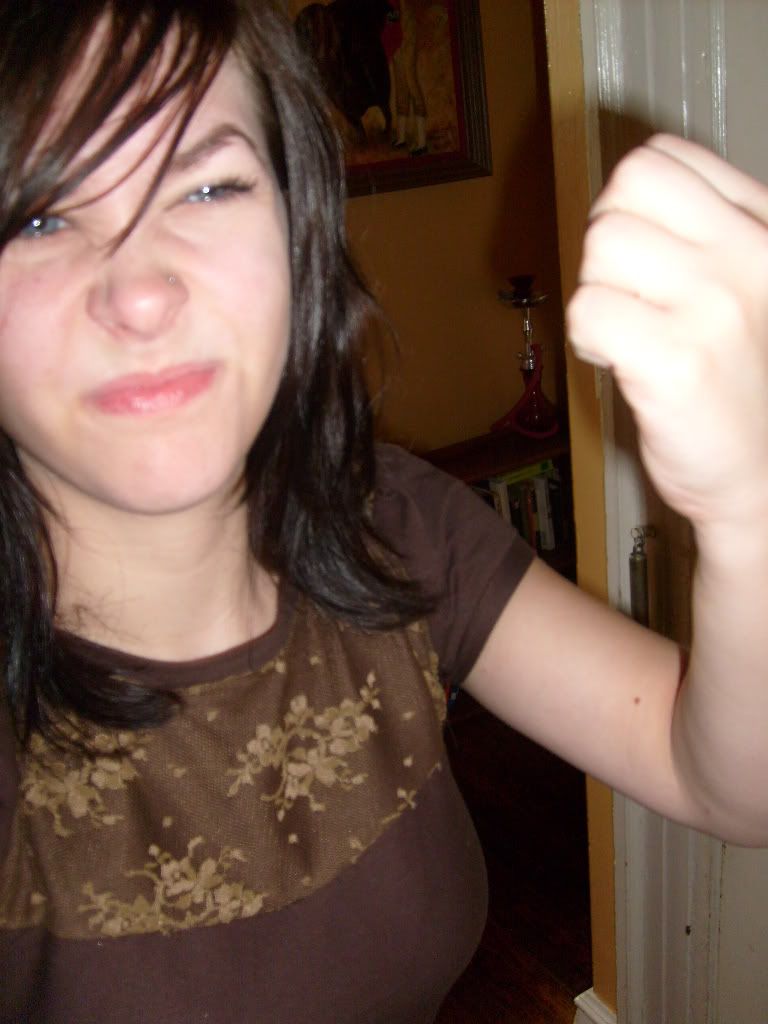 JERSEY IS FOREVER!!!
ps - my great-grandmother painted that matador picture behind me. haha! love it!
proclamations of love are appreciated.
i'm sick and all.