here's a couple new ones i made!
i know they're really really NOTHING alike, but i don't feel like putting up two separate posts
.
dress #1: the sailor dress
i found this material at a yard sale, of all places. it was a dollar. i don't think it's actually intended for clothing, as it is very stiff and thick. but it called to me. i think it's okay for a dress - the stiffness of the fabric makes the skirt flare out really cool. i'm still unsure about the collar; it was my first, um, pointy-thing, so be gentle. i wanted to put some buttons on the bodice, but i forgot to do it before the lining, and they were impossible to sew on without messing up the lining. oh well. anyway! same new look pattern i always use, MY FIRST APPLIQUE, and piping (which i'm getting so much better at so yay).
behold: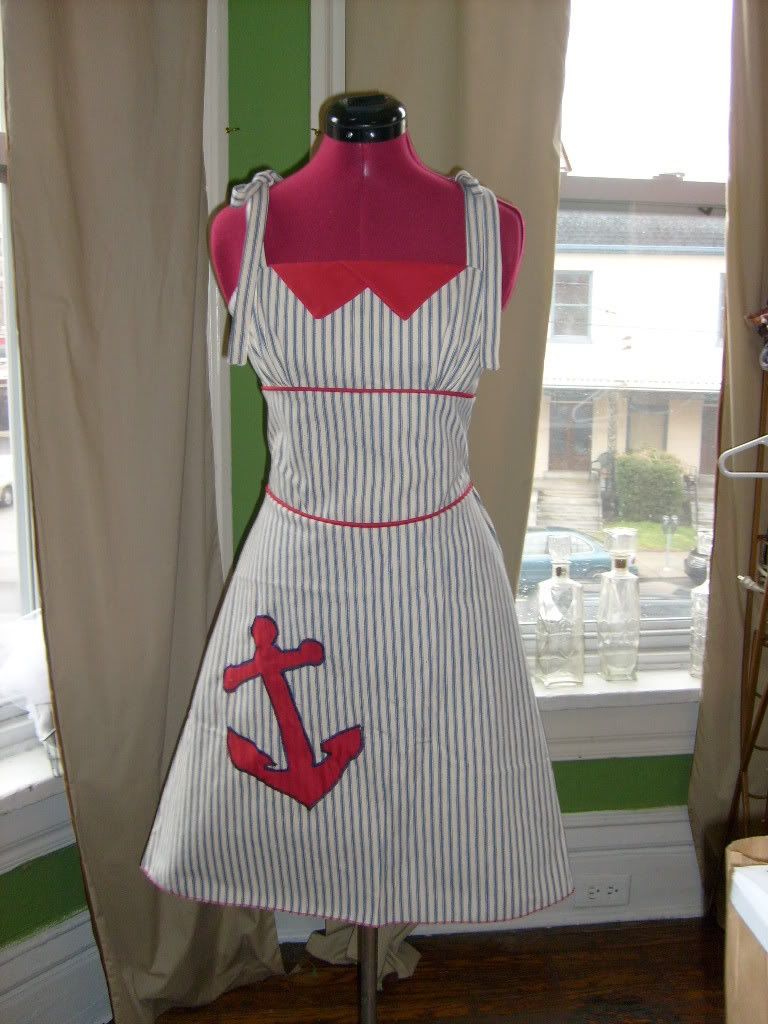 full front
bodice/collar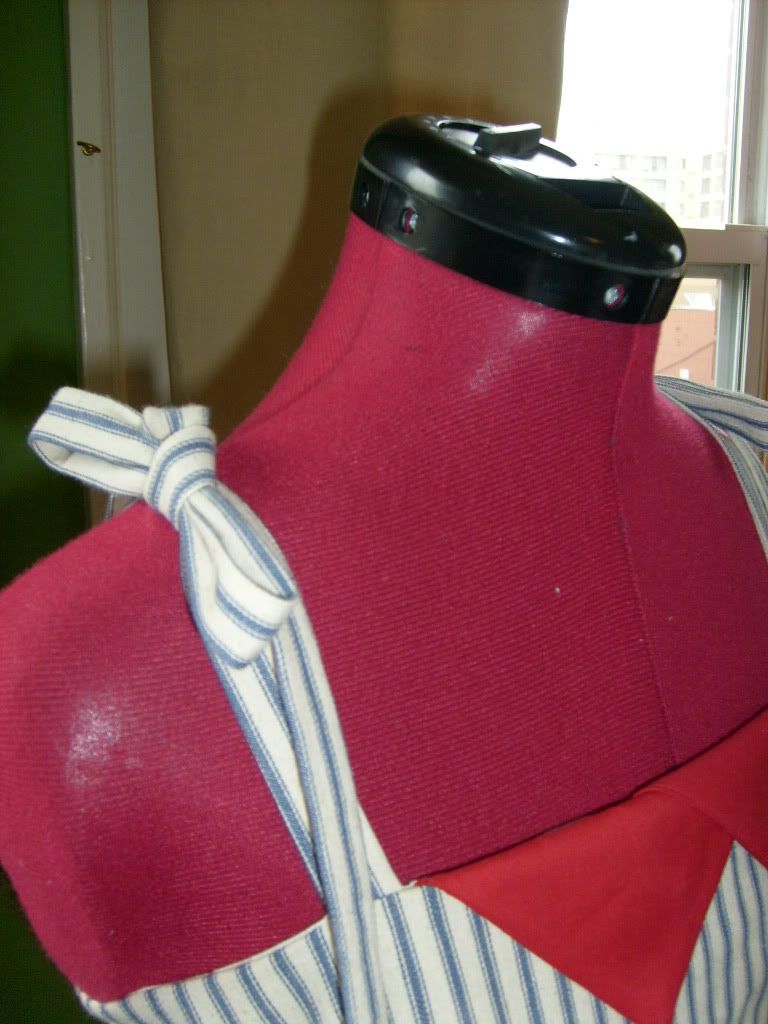 shoulder ties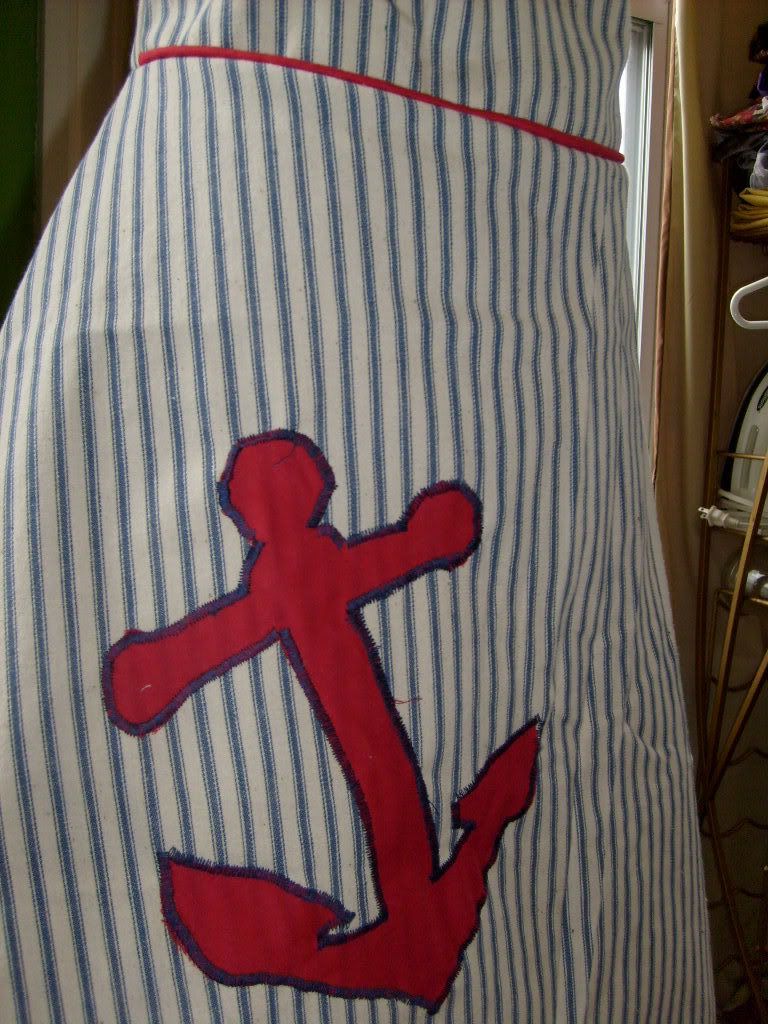 i hope people realize that's an anchor
dress #2: the jersey jumper thing
this was an experiment, so pardon if it sucks. i didn't use a pattern, i just kind of played around with the shapes until i found something suitable. it IS supposed to be a jumper - but i have like, the biggest boobs in the world and i can't pull it off. hopefully, some lesser-endowed lady will be able to sparkle in it. haha. i do like the color combos, though. i got the jersey at walmart - i'm ALWAYS finding it for like $1/yard. the whole thing is serged in navy thread, which looks delicious.
behold: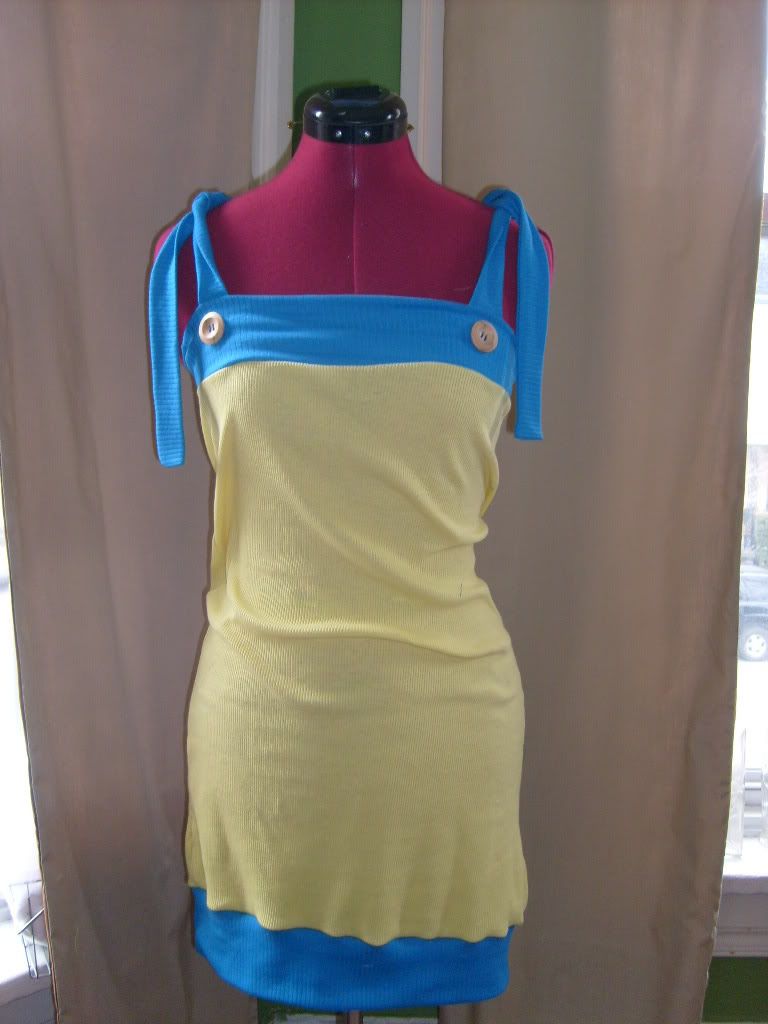 it takes horrible pictures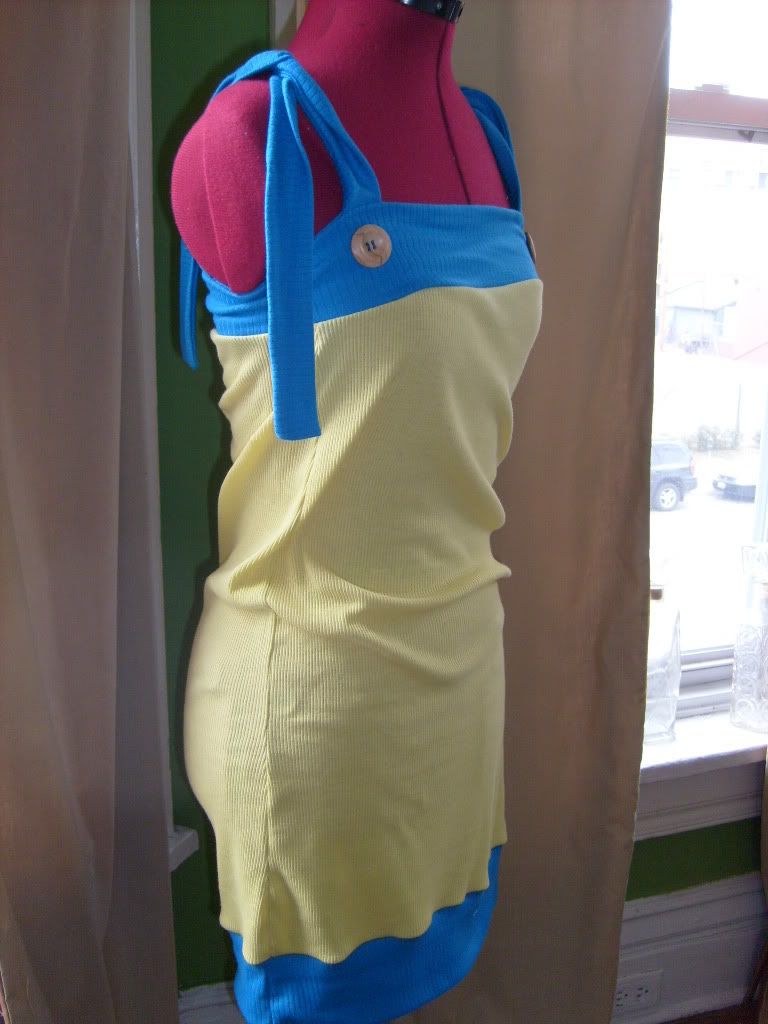 bad bad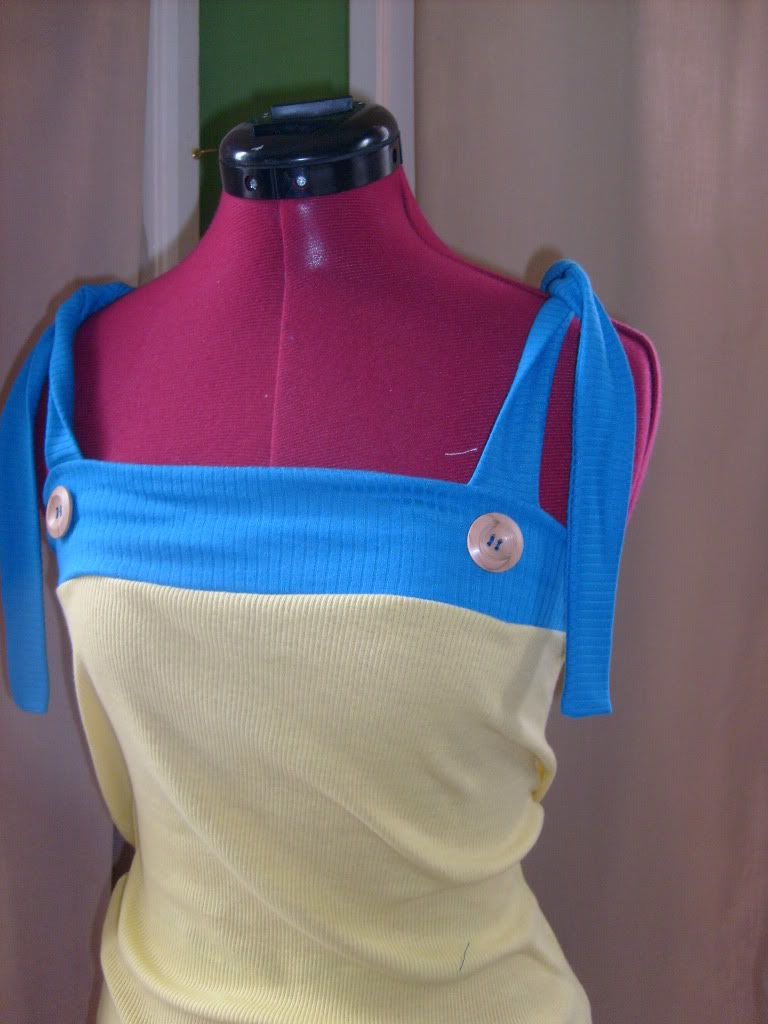 SLEEVE TIES FTW!!! (buttons are not functionable, by the way)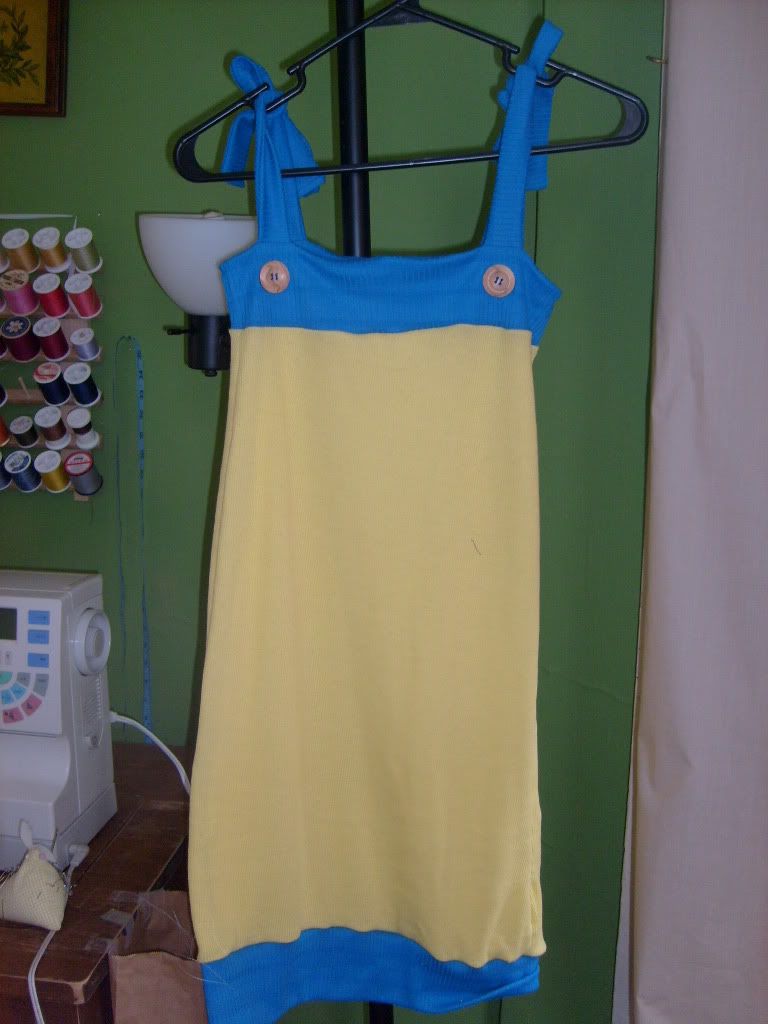 in an attempt to take a better picture... i hung it off the lamp
okay! let me know what you guys think!