i love how this dress is labeled ~simple to make~ but i ended up making it one of the most freakin' complicated dresses i could possibly muster. ah, so it goes.
anyway, i needed to make this dress for an epicly amazing wedding that i attended over memorial day weekend. the dress code was black tie, the location was in new orleans (so, HOT!!) and i had this qt little pattern that i wanted to bust out:
i went with view 2, sleeveless with the sash.
some design changes that i made to the entire pattern:
- see that sizing number at the top? it is for a 30" bust. folks, i have a
36"
bust. not to mention the waistline was a good 3" smaller than what i needed. i started out with tracing the pattern (since it is, after all, a 1956 time capsule so i didn't want to cut into it) and squeezing in a couple inches via FBA. i made a quick muslin to see how much i needed to grade the pattern and...
it fit?
WTF massive amounts of ease there!
- i opted to not use facings and dropped in a nice lining instead. because of the lining, the dress ended up having 40 darts... yes, you read that right. 8 in the front, 6 in the back, 8 in the front lining, 6 in the back lining, and 12 along the interfacing.
- i omitted the waist stay, bc, idk i forgot to put it in.
- my zipper was an invisible zip, and not a lapped zip
- i shortened it like mad... i don't look good in tea-length dresses
- oh! and i made my petticoat. i used this tutorial (
http://sugardale.blogspot.com/2008/08/how-to-make-petticoat.html
) if you want to make one too! super easy!!
i used black dupioni silk for the shell: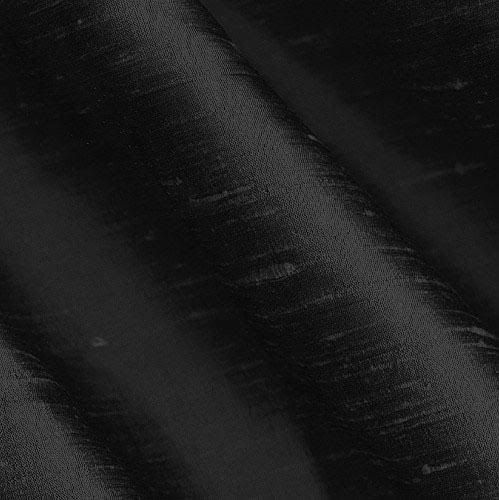 ooh la la so luxurious, amirite? i paid $87 for JUST that one piece of fabric!!!
my lining was rayon (soo much better than polyester... seriously y'all, i'm never using polyester lining again), the petticoat is horsehair crinoline, and i used the sew-in interfacing instead of fusible.
the interfacing was pretty interesting, actually - it attached right at the waistline: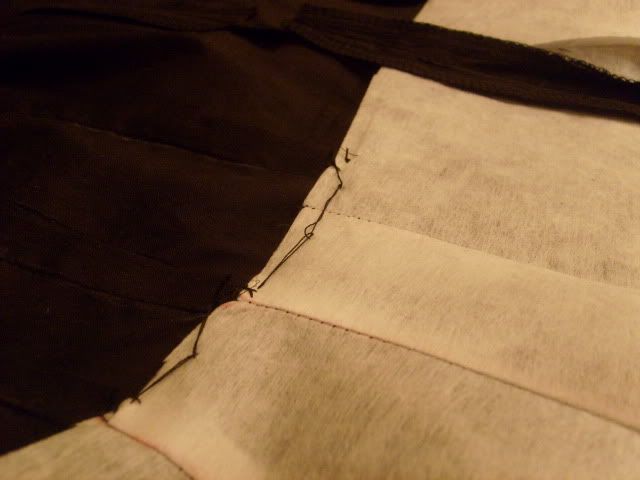 i guess to give the hips a little more "oomph" if you opted to wear it without a petticoat.
the sash was made with some cheapass (from joann's
) dupioni silk... there are two small pieces of boning vertically in the front to give it some structure (so it doesn't scrunch up when i bend over).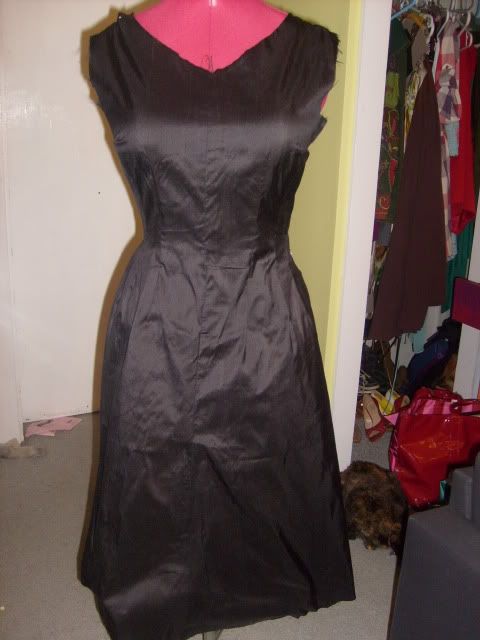 progress shot.
and here it is on me!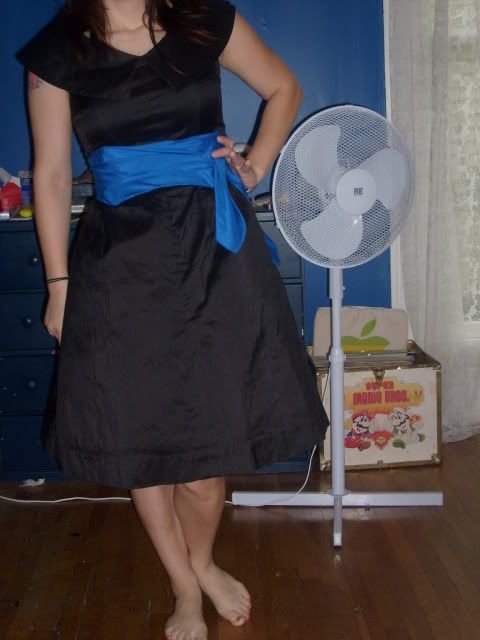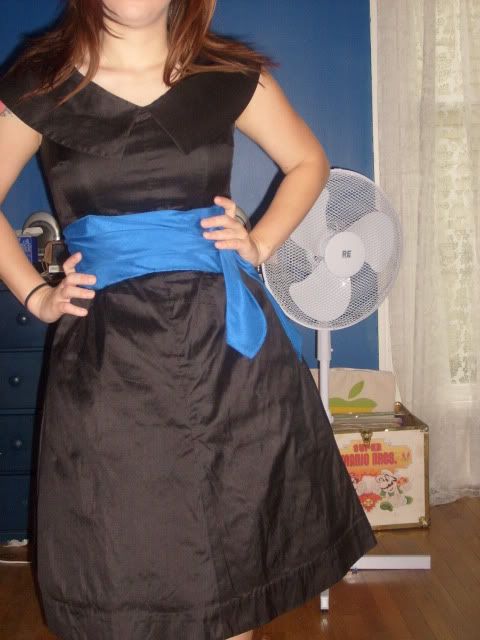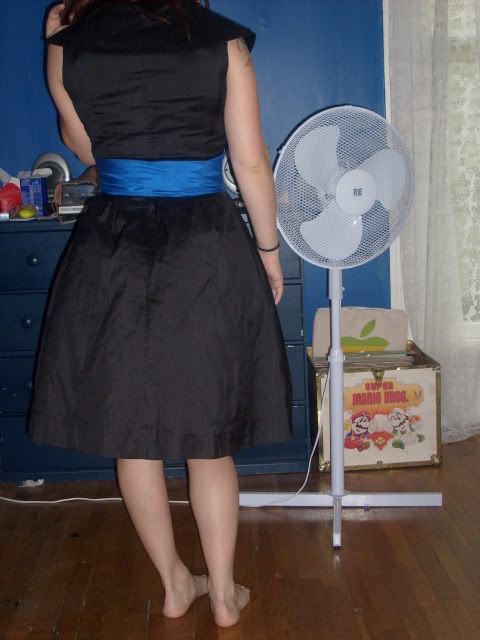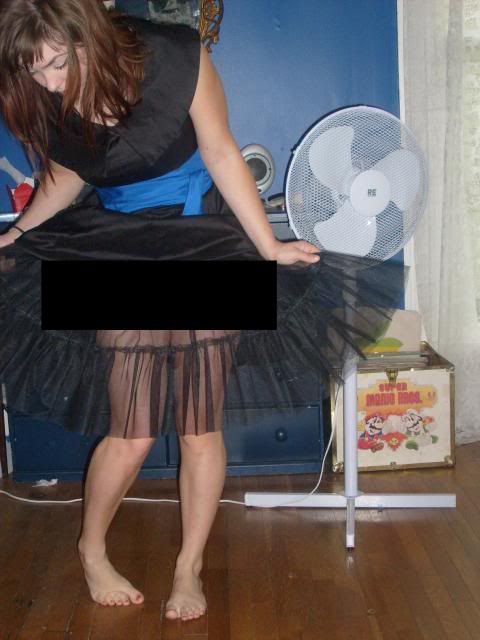 LOLZ sorry for the modesty box... i had to cover my undies!
without the sash
without the petticoat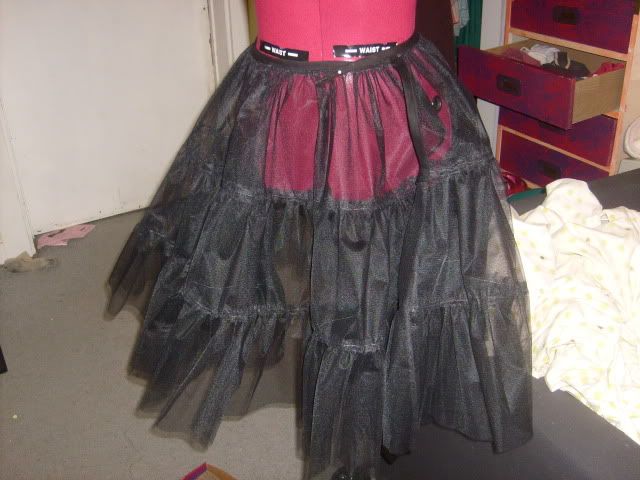 petticoat by it's lonesome
and finally...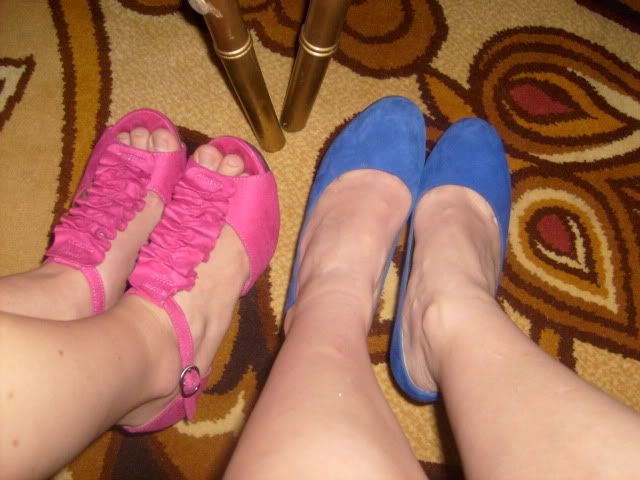 the blue shoes i wore with it
whew!! that's all i got for now... thanks for looking!!
please let me know what you think!!