TOILLE!
'nuff said.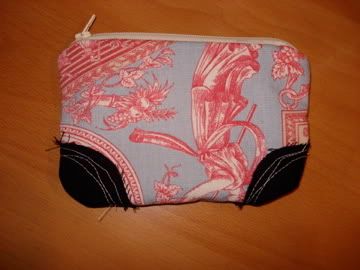 Little Toille clutch thang.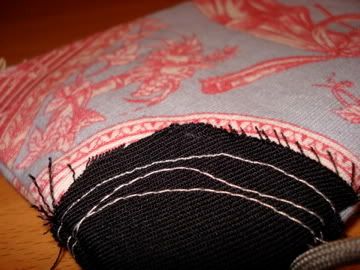 Yay for little reinforcment things! The whole deal with this peice was that they contrasted from the very formal very elegant toille because they're edges are a bit frayed and uneven and the stitching looks off.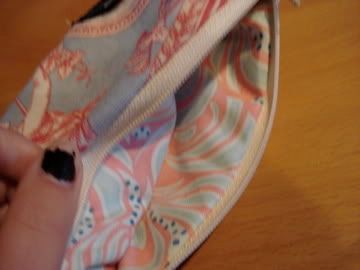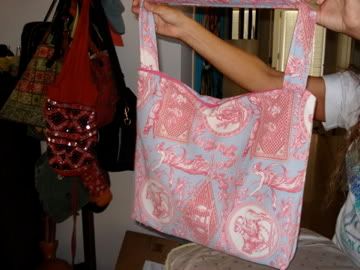 In the same fabric here's the toille bag I made my friend for her birthday.
Inside I filled it with lovely goodies for her to sew with!