I started working on these back when series 4 of Doctor Who was just starting up. I finished one and then moved on to other crafty pursuits for a while after realizing how impossible painting a Cyberman on a shoe was. You see, the original plan was to have a Dalek and a Cyberman on opposite shoes shooting at eachother. (Think epic Doomsday battle. Seriously, how awesome would that be?!) Anyway, that plan was abandoned in favor of another Dalek.
Sigh. I like Daleks more than Cybermen anyway.
I decided to finish these up tonight after several months of seeing them sitting half finished in my closet doing nothing but gathering dust.
Top view: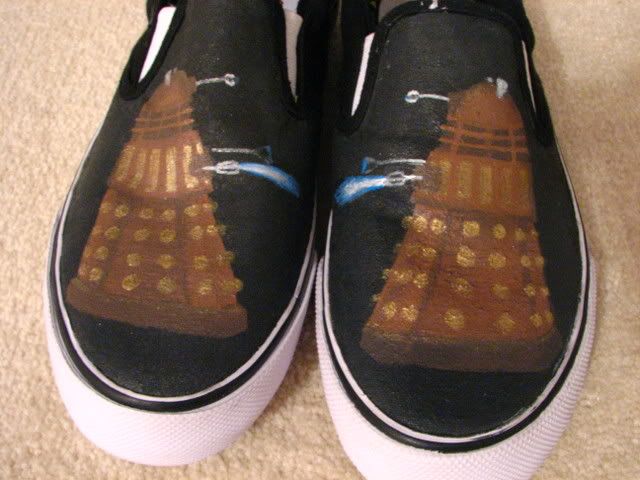 The heels (they both say EXTERMINATE if you couldn't guess):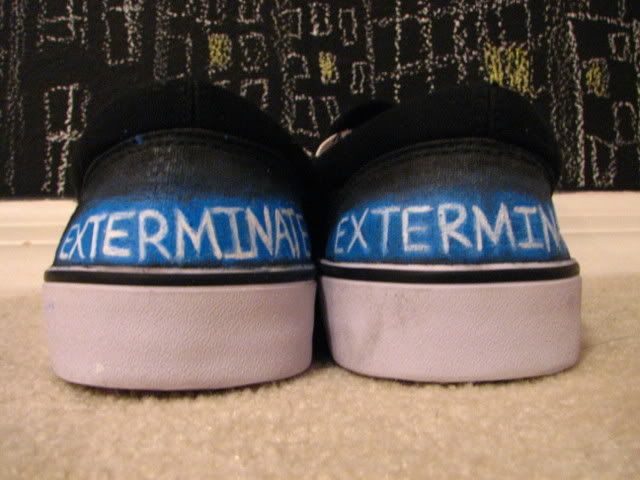 Action shot: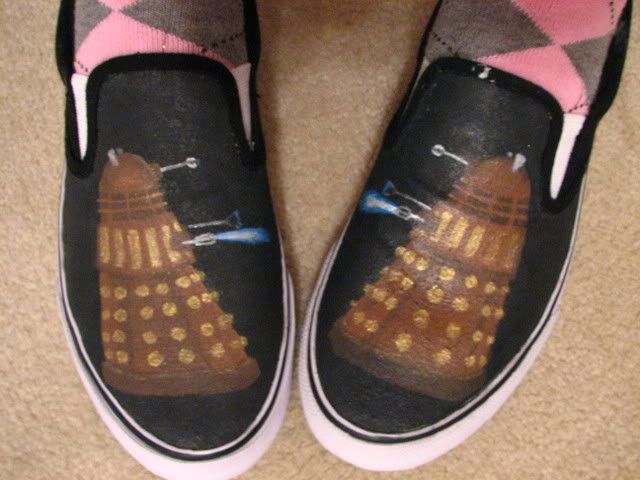 While they're not perfect, I think they're pretty fabulous. It's too bad that nobody here in Florida knows what the heck Daleks are!