I thought I'd give this slipper making thing a bash by attempting to make a pair of slippers for my mothers birthday.
I had some faux suede (no cows were harmed during the making of these slippers
) in my fabric stash that has been collecting dust which seemed perfect for the task.
Raiding my button box resulted in some nice simple embellishments.
I found sewing the rear of the slippers a bit difficult as I didn't want the seams to be seen on the inside but I had made the seam allowance too large so it was a bit too bulky, so few more tweaks of the pattern shape and scale I think is needed to get that flowing a bit smoother.
Regardless I'm pretty pleased with how they turned out for a first go, room for improvement but still useable, hurrah!
I made insoles to hide all the wiggly lines and finish it off nicely.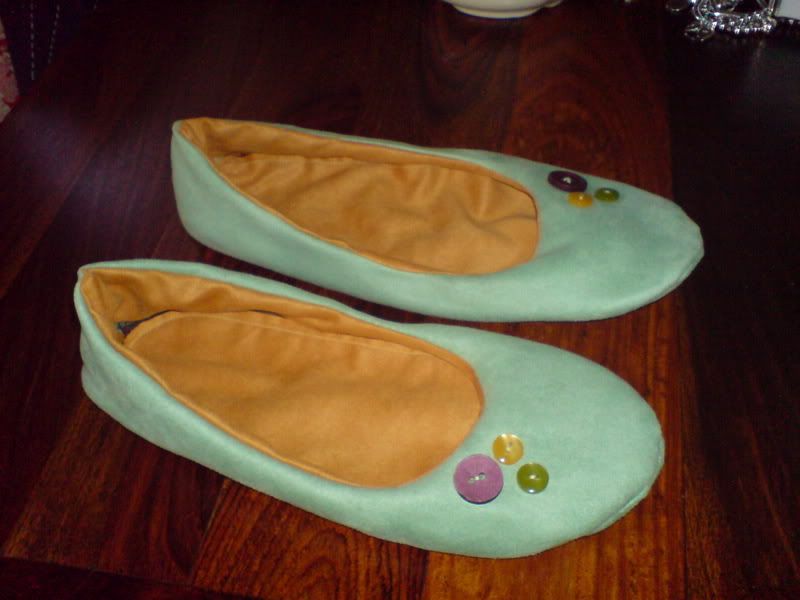 I think my next pair will have some extra padding (I used the faux suade, a felt layer and a heavy cotton layer) and probably something to help with grip.
I'll post an 'action shot' later