I have a problem with my cats and kid destroying toilet paper when it hangs in the regular spot. I've been keeping the tp in a drawer in the bathroom bureau but it's awkward to get at, especially for the older folks who come to visit.
So, this is what I made today:
It's pretty plain. I think I'll make a new one with a liner and in the colours of my bathroom, maybe some decoration on the front (I'm not normally inclined towards sea shells, but maybe for this - does anyone know how to drill holes in shells?)
Anyway, this should save the tp from small animal and toddler destruction.
Tutorial
Fabrics: I 've found that the outside should be a heavier fabric in order to keep the holder's shape as the tp gets pulled in and put back in and a lighter colour for the liner so the tp flakies don't show as bad. I use a 1/2" seam allowance. The measurements here should fit a double roll easily.
cut two 16" x 8.5" and two 7" x 5.5"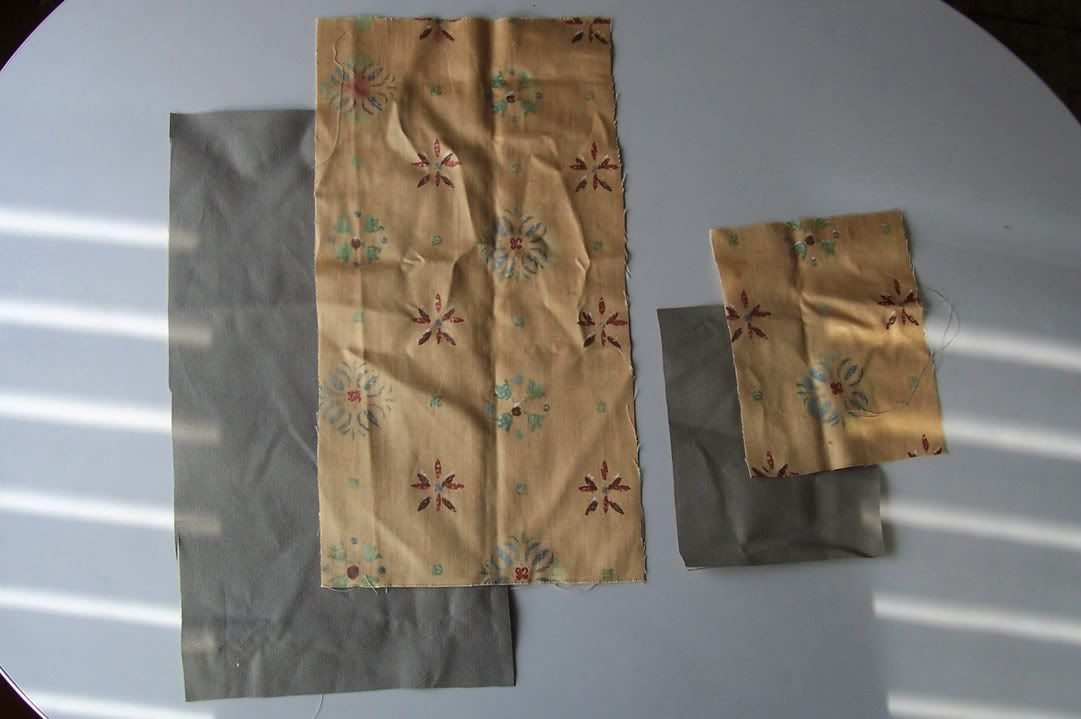 Sew the liner and the outside both into basic bag shapes (the larger pieces of fabric)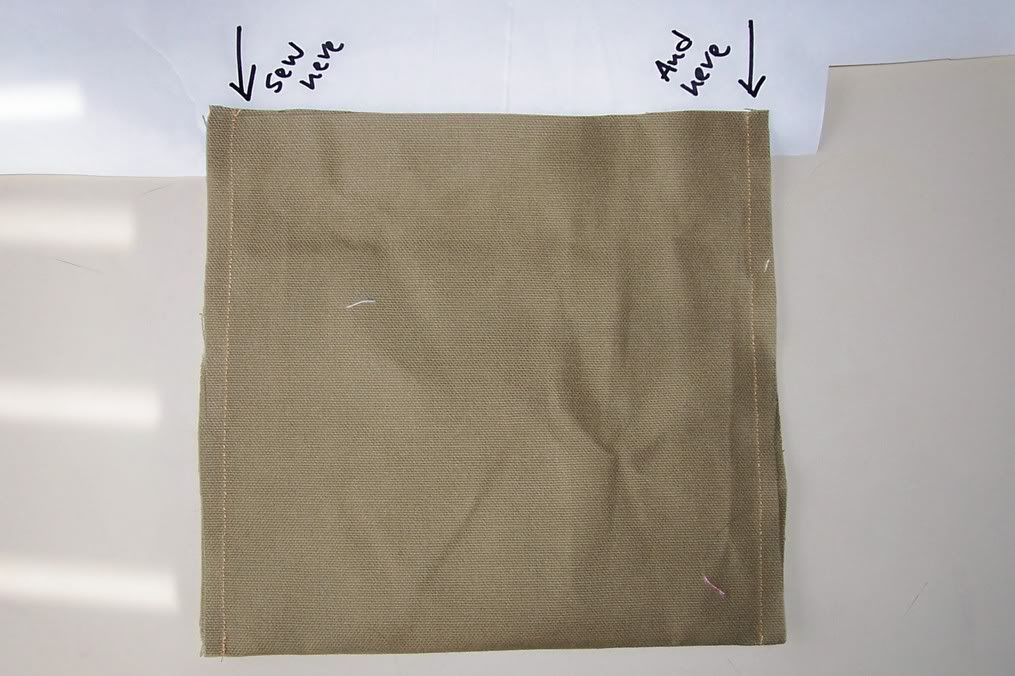 and sew the corners like you would if you were making a tote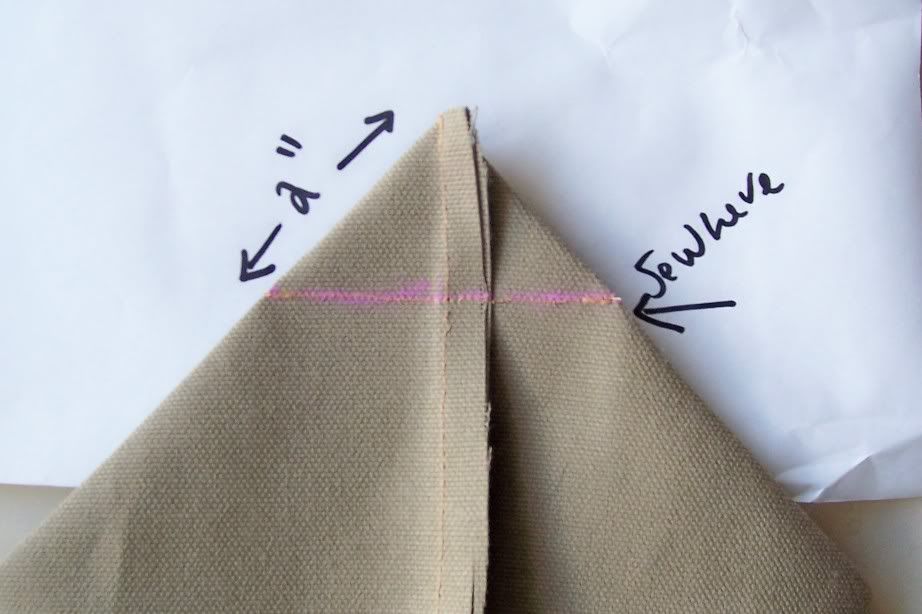 fold over and press top raw edges
Before you go any further, you want to machine baste the liner to the outside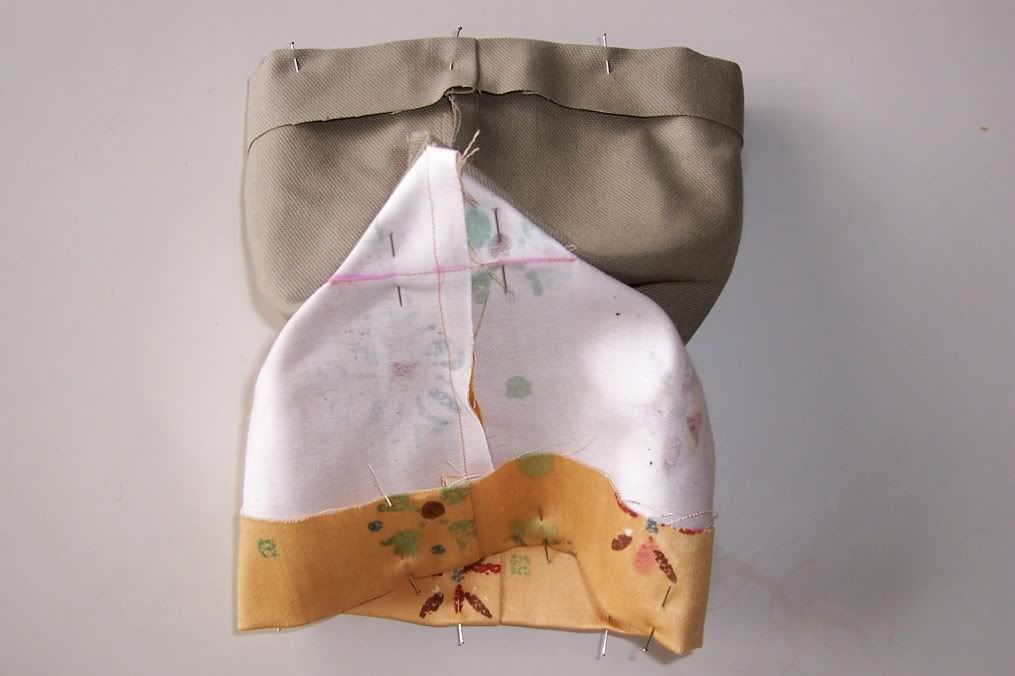 Now, sew the nice sides of the smaller fabrics together along the longer edge. Turn inside out and press
And put it all together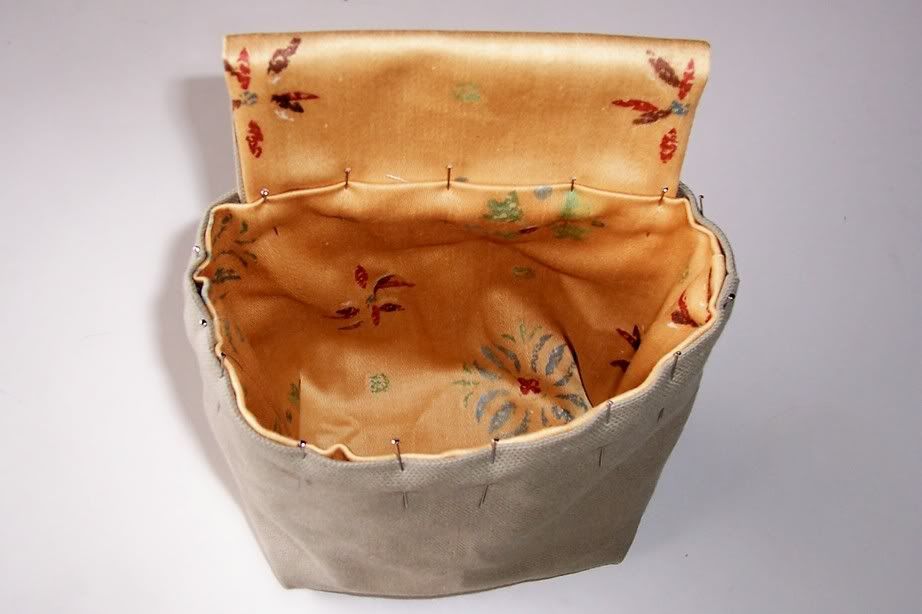 Here we are, catproof and may even possibly outwit a toddler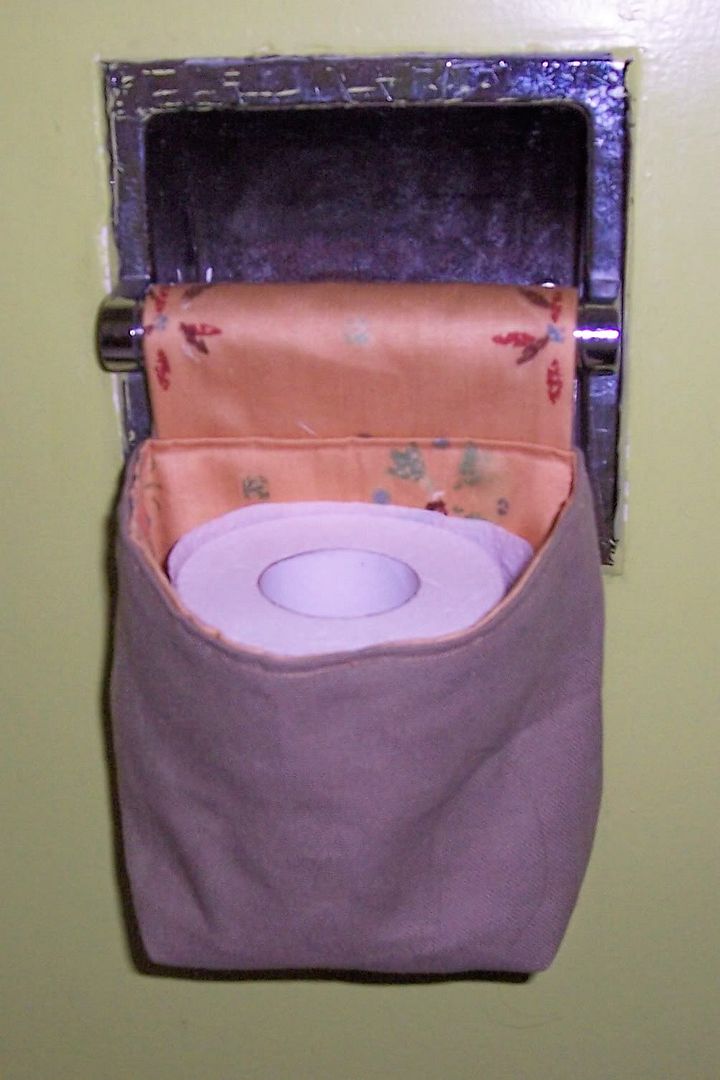 Let me know if I can make this tut more clear or if you have difficulties.